ALBUM OF THE DAY
Album of the Day: Jack DeJohnette, Larry Grenadier, John Medeski & John Scofield, "Hudson"
By Patrick Jarenwattananon · June 22, 2017
​
​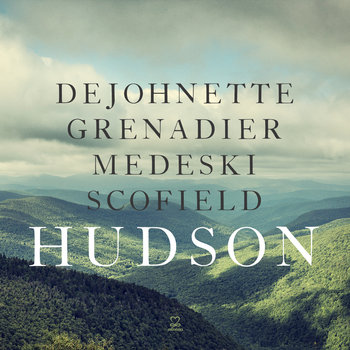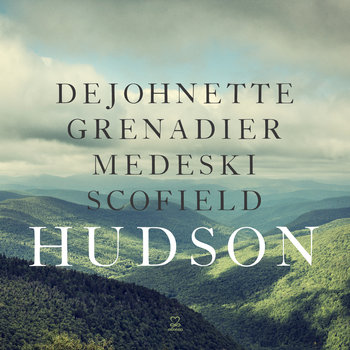 .
00:10 / 00:58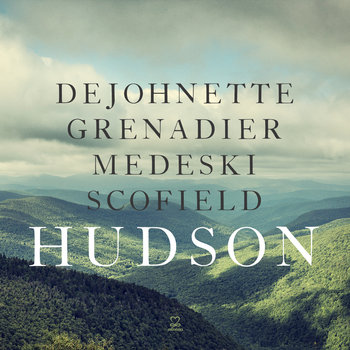 Merch for this release:
Compact Disc (CD)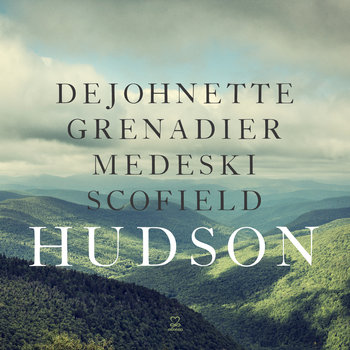 The members of the jazz supergroup Hudson share a language created in cities: by dense hive-minds of musicians, the spaces where they cross-pollinate, and audiences who amplify the buzz. But as with many people who grow older, the four members of the group eventually moved out of town—in this case, up the Hudson River north of New York City.
That happy accident of mutual proximity, and master drummer Jack DeJohnette's 75th birthday, spurred this new project, which also features John Medeski (keyboard instruments), Larry Grenadier (bass) and John Scofield (guitar). They form a multi-generational crew of improvisers, particularly noted for working at the nexus of jazz, funk, and rock. (See: Medeski Martin and Wood, or Miles Davis c. 1969, or the bulk of Scofield's discography.) Yet their first album isn't an overt fusion of a style x + style y. Their mergers are more subtle, gestures from musicians who have lived through a lot, and who now freely supplement their common dialect at their own leisure and discretion.
About half of Hudson is original compositions, with the remainder written by folk and rock musicians connected to their home region: Bob Dylan, Joni Mitchell, Jimi Hendrix, and Levon Helm of The Band. The latter portion is read with a deceptive cleanliness, with Scofield clearly stating melody lines; at times, Hudson comes close to being a rather overqualified instrumental cover band. Sensing as much, the quartet attempts to match its musical choices with the lyrics of the originals—see the messy apocalyptic breakdown on "A Hard Rain's A-Gonna Fall" or the unsettled wistfulness in "Woodstock."
DeJohnette takes the vocal mic on the New Orleans-inspired mixed-meter shuffle "Dirty Ground"; his "Song For World Forgiveness" transforms into a rock ballad. The band sounds more conventional on the hard-bop blues throwdown "Tony Then Jack," or on the Spanish-tinged churn of "El Swing." All this makes their opener a red herring, as the collective, groove-driven improvisation "Hudson" suggests this meeting of minds might be a loud, high-intensity jam band. But by their closer, "Great Spirit Peace Chant"—literally a group chant, inspired by the native inhabitants of the Hudson Valley—it's the range of what they attempt which echoes loudest.
—Patrick Jarenwattananon