ALBUM OF THE DAY
Album of the Day: Godspeed You! Black Emperor, "Luciferian Towers"
By Will Schube · October 23, 2017
​
​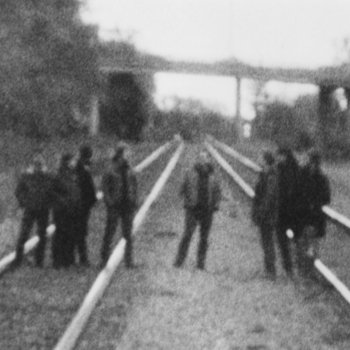 .
00:10 / 00:58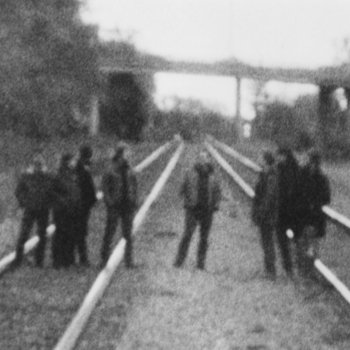 Merch for this release:
Vinyl LP, Compact Disc (CD)
To be a fan of Godspeed You! Black Emperor is to submit yourself fully to their whimsy. The Canadian band—featuring nine members, one of whom's sole job is handling film projections at their live shows—have made a career out of mystery, shrouding any sort of personality beneath layers of post-rock haze and climactic melodic builds. The group, led by Efrim Menuck, have focused their identity on a lack of individual characters. This is a collective in the strictest sense of the word. Every moment is key, every player essential. This anti-ego is an ego in and of itself, but because the music Godspeed makes is so engrossing and powerful, any idea of individuals making these sounds cede to the greater experience of this massive organism moving as one unit.
Now is perhaps the best time to be a Godspeed fan. After a legendary three-album run from 1997-2002, the group disappeared for 10 years, tending to other projects like Thee Silver Mt. Zion Memorial Orchestra. In 2012, Godspeed reemerged fully formed, announcing Allelujah! Don't Bend! Ascend! two weeks before its release date. The album, 53 minutes spread across four songs, felt like a remarkable breath of fresh air in direct contrast to our typical media consumption. The same occurred in 2015 when the band released the shorter and slightly less even Asunder, Sweet and Other Distress. Carrying the momentum of these two strong, late-era releases, the Godspeed album event is less like spotting Bigfoot than ever before.
Luciferian Towers is a walloping album, a concept record about how fucked we are. As the band says, "eyes up and filled with dreadful joy—we aimed for wrong notes that explode." The record begins with some of these missed notes, as album opener "Undoing A Luciferian Towers" finds the band tuning like an orchestra whose members took too many mushrooms before the show. The delicate shriek of bagpipes enter the fold, at first beautiful and pastoral, before effortlessly shifting to something more eerie, discordant, and noisy. Luciferian Towers is full of such moments. It's an extremely uncomfortable album, constantly shifting and playing with expectations of the ways we expect post-rock songs to move.
The album centers around "Bosses Hang" and "Anthem for No State," each of which features three separate tracks. The latter is the album's standout, a 13-minute scorcher that moves from delicate, contemplative isolation to full-band fireworks during its third part. "Anthem for No State, Pt. III" is a spaghetti Western thriller, the guitars perfectly twanged and the drums marching to the military beat of a zonked-out army.
A Godspeed You! Black Emperor album release isn't the Internet-stopping happening it used to be; the occurrences are too common for us to freak out with each new announcement. But that seems to be the point highlighted by their early records. Whether they're putting out new music every two years or every 10, this band, this music, is a thing to be celebrated, slowly. We'll see 'em again in a few years…maybe.
—Will Schube