ALBUM OF THE DAY
Album of the Day, Bigott, "Candy Valley"
By Casey Jarman · February 12, 2018
​
​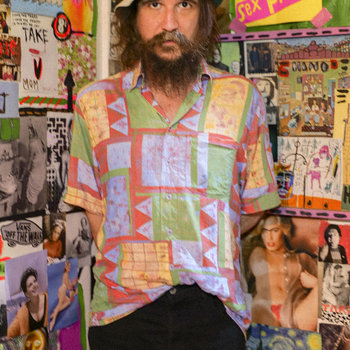 .
00:10 / 00:58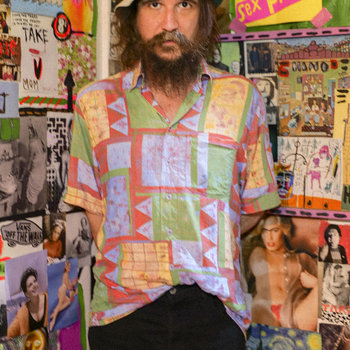 Merch for this release:
Compact Disc (CD), Vinyl LP, Cassette
Candy Valley is the seventh full-length from Bigott, and there's still no pinning the guy down. While he's a well-known artist in his native Spain (who writes his eccentric pop songs in English), Bigott's albums are as mercurial as the wildly bearded, cartoonish-looking man who makes them. But from his early choral pop adventures to his more recent journeys into Velvet Underground-esque walls of sound, Bigott has remained steadfast in crafting hook-packed songs that—through some magic combination of their author's formidable pop savvy and the unexpected poetic benefits of writing in his second language—are equal parts funny, cinematic, and moving. Memorable lines abound in the Bigott discography ("Tropical mime / Dancing in the water / Beautiful Marvin Gaye" is one of my personal favorite opening salvos), and his numerous gems (like "The Reno Poem" from Blue Jeans and "Will Anything Happen" from My Friends Are Dead) belong in the company of great tunes from more widely recognized outsider artists like Robyn Hitchcock to Bill Callahan.
Bigott's new album, Candy Valley, is another curve ball. Recorded over two weeks in Los Angeles, it's a 20-minute jaunt through lo-fi punk and shimmering disco soundscapes with less emphasis on shoegaze-y walls-of-sound than Bigott's last two offerings.
"You can make it fun / You can make it dumb / You can break on through to the other side," Bigott sings cheerily on the jangle-punk album opener, "Strangers By the Wall." The loving but tongue-in-cheek nod to rock history is classic Bigott, and the message of unabashed pleasure-seeking is one the songwriter sustains throughout most of the album. The sonic aesthetic, though, takes a few U-turns—most notably on the disco-centric and lighthearted "Don't Stop the Dance," a honey-dripped dance track a la Spoon's "I Turn My Camera On," and the similarly sparkly "Moving On."
It's not until Candy Valley's penultimate track that we're reacquainted with some familiar Bigott sounds. But if the gentle, languishing "Walk In the Hood" is evocative of druggy '60s Paisley pop, the molasses-slow, album-ending title track is the post-trip hangover. It's a brutal, gorgeous, and drawn-out tease of a set-ender that only underscores the brevity of the album's other nine tracks. But then, Bigott covers more ground in these twenty minutes than a lot of artists tackle in their entire careers. If this is your springboard into the visionary and strange world of Bigott, I'm jealous! There's a ton more candy in store.
-Casey Jarman