ALBUM OF THE DAY
Album of the Day: Ali Hassan Kuban, "From Nubia to Cairo"
By Richard Gehr · November 29, 2018
​
​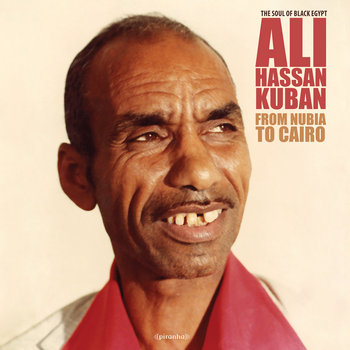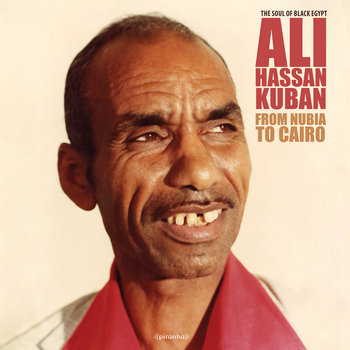 .
00:10 / 00:58
Merch for this release:
Vinyl LP, Compact Disc (CD)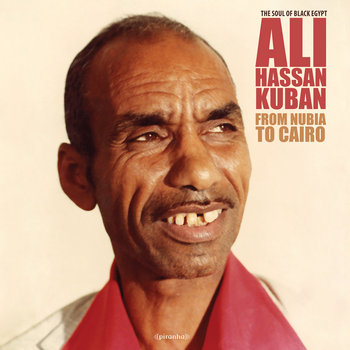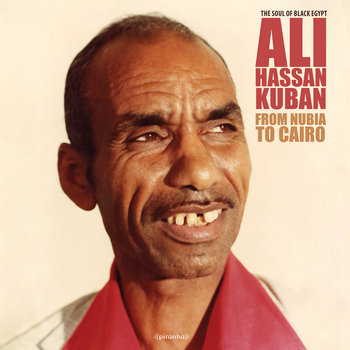 Ali Hassan Kuban became the world's most renowned Nubian musician on the strength of this 1988 release, now newly reissued by German's Piranha label. From Nubia to Cairo is essentially a hits compilation consisting of tracks recorded in Cairo's legendary Delta Sound studio sometime after 1978 and released on massively bootlegged cassettes that sold millions of copies.
Born in the village of Gotha in 1929, Kuban imported Nubian folk traditions into Cairo's urban environs. He began adding Western instruments—horns, guitars, keyboards—to his band in the '50s, discovered James Brown in the '60s, and styled himself a "Nubian soul" singer thereafter. Old, old, old pentatonic melodies get off on a sinuous good foot on tracks that made Kuban the toast of the Cairo wedding circuit, where he wrangled multiple bands containing dozens of musicians.
There's no denying Kuban's pop savvy. From Nubia to Cairo kicks off with the laid-back, stop-time groove "Sukar, Sukar, Sukar"—i.e., "sugar, sugar sugar." The horn chart splits the difference between military bands and J.B.'s Famous Flames, while the lyrics echo the Archies. "Om Schar Asmar Medaffar" contains the sort of stately Nubian march Sun Ra extrapolated in his personal Egyptian mythology. Other highlights include "Hanwil Tanza"'s sublime serpentine melody and the brassy snap of "Amira."
Sadly, Egypt's repressive treatment of the Nubian ethnic minority has done no favors for Kuban's musical legacy. He continued to play weddings, toured internationally, and released three more albums until his death in 2001. From Nubia to Cairo remains his recorded apex, as well as one of the more potent links to ancient Nubian culture.