ALBUM OF THE DAY
Album of the Day: Agnarkea, "Black Helicopters"
By Alex Smith · November 05, 2018
​
​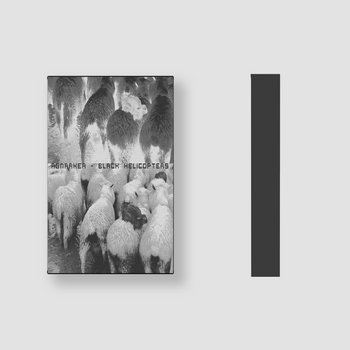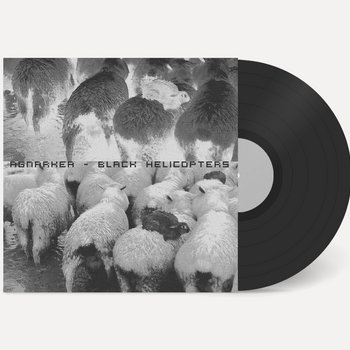 .
00:10 / 00:58
Merch for this release:
Cassette, Vinyl LP,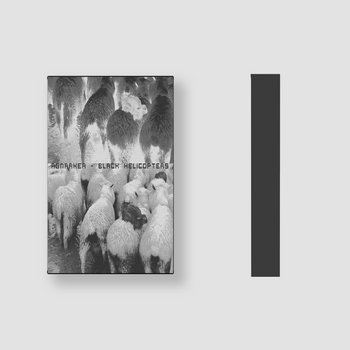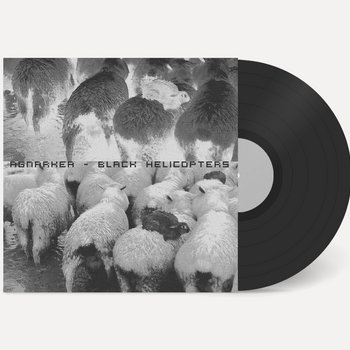 The concept of black helicopters is said to have been popularized in the 1990s with the newer U.S. militia movements, far-right patriotic white men with guns, and a deep distrust of the government. In a post-COINTELPRO world where the war on drugs continues to disproportionally affect communities of color, the reality of actual government helicopters hovering overhead and what they symbolize—state surveillance of citizens, military demos in impoverished neighborhoods, and so forth—means something a little different to Black people in America. This is the backdrop for 20-year-old Richmond electronic musician Agnarkea's (pronounced "anarchy") most mature album to date, Black Helicopters. While the disjointed politics of Black Helicopters are palpable, Agnarkea is a more than capable musician, crafting dissonant aural sculptures that resemble snippets left on the cutting-room floor during Massive Attack's Mezzanine sessions.
From the opening track "BH Intro," Agnarkea paints an explosive picture of a constantly collapsing police state spiraling into chaos, taking the rising paranoia and looming conspiratorial atmosphere of our current world to its feverish end point. It's a nearly absurdist satire that feels incredibly real and lived-in—think Born in Flames rather than Fight Club. Some of the vocal samples and snippets seem to arise from long buried YouTube searches, or perhaps from any one of the "documentaries" that claim that everything, ever, was an inside job (see Alex Jones's IMDb for examples).
While the tracks that follow clock in at punk rock runtimes, don't let their brevity fool you. The depth and texture on the album—the artist's first in physical form after a tireless digital release schedule—rivals that of many of his noise-rap contemporaries, like Moodie Black and Abdu Ali. Though, save a for a few tracks like "Prime Knowhow," with its woozy, Soma-induced cyberpunk breakbeat and lyrical delivery akin to that of a chemically warped A$AP Mob, there isn't much rapping. Instead, the producer samples a collection of weirdos to speak over his industrial thump.
It's a strange mix, Black community enlightenment and awareness married to the dark web. It's one that artists like producer Mono/Poly have explored on records like Paramatma, undoubtedly influenced by disarming records like the paranoiac classic Fear of a Black Planet by Public Enemy. But on Black Helicopters, Agnarkea has eschewed poly-rhythmic funk for disco-industrial, rave-inspired drama for the trap generation. "Ultra Tuned in Hearing" dissolves into a meandering interview rant where the subject lashes out about hearing drums as Agnarkea pulls the entire beat away, a clever play. Voices buried in the mix often clash during the more thoughtful moments like on the epic "Blue Beam," but even a voice calling for unity can sound menacing on this record.
Even when there are musical miscues, like the way down-tuned bassline on "Blackbirds," it's the marching, powerful drum staccato that lures the listener in. Records like this, and perhaps those by artists like JPEGMAFIA or industrial-horrorcore group Ho99o9, are imbuing the hip-hop/electronic music landscape with a return to its punk-influencing roots, while still remaining reflective of modern times. In an era where youth are inundated with media and are given the devices that can serve both their own liberation as well as their own surveillance and suppression, Black Helicopters is Agnarkea's way of acknowledging and reconfiguring this dichotomy, of trying to make sense of far-reaching globalization in an increasingly hostile world, one breakbeat at a time.