ALBUM OF THE DAY
Adela Mede, "Szabads​​​á​​​g"
By Matthew Blackwell · February 09, 2023
​
​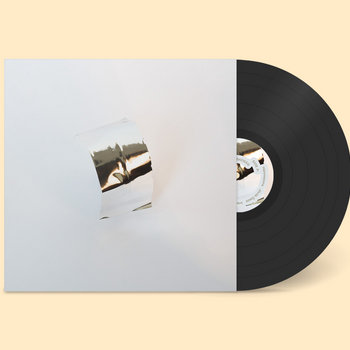 .
00:10 / 00:58
Merch for this release:
Vinyl LP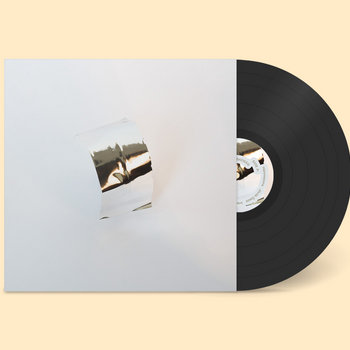 Adela Mede grew up torn between three languages and three cultures. Raised on the border between Hungary and Slovakia, Mede spoke Hungarian at home, Slovak with her friends, and English at school. She then moved to London to study at Goldsmiths, which gave her more opportunities to express herself musically but left her homesick and at odds with her parents, who didn't understand her choice to leave for college. Upon relocating to Bratislava, Mede drew on these experiences to craft Szabads​​​á​​​g, a thrilling collage of Eastern European folk music, field recordings, and experimental electronica.
The album's themes of reunion and renewal are apparent from track one, "Háromszorra Jövök Össze" (Hungarian for "I come together in three parts"). Soothing insect chirps recorded at Mede's parents' house form the background for digitally treated vocals a la Forest Swords. Then, Mede reads a poem in Hungarian, each line of which is repeated by her sister. Suddenly, everything drops away except for a beautiful a cappella harmony made up of Mede's layered vocals, the power of her voice expressing the peace she has found in home, family, and self-expression.
Mede enlisted UK electronic musicians Dialect and Lung Dart to co-produce on Szabads​​​á​​​g, lending many of its songs a cutting-edge sheen. For instance, "Spolu," a collaboration with Dialect, is reminiscent of early Burial with its pitch-shifting of Mede's vocals to unnaturally high and low registers and its off-kilter, bass-driven beat. That these techniques sit comfortably within Mede's folk influences is testimony to her compositional instincts. "Interlude II" features a clean recording of the dancing of Slovak-Hungarian folk group Ifjú Szívek which sounds just as natural chopped and edited among ghostly processed voices on "Interlude III." Mede's voice itself is influenced by Hungarian folk singer Márta Sebestyén, especially on tracks that leave her vocals untreated, like "Sloboda" and "Gyöngyvirág."
Though she is early in her career, Mede's musical journey has been a long one. After distancing herself from local folk traditions to immerse herself in electronic production, she has returned to her first cultural touchstones as the foundation for her work. As Mede explains, "When I was younger I rebelled against folk music. My parents asked if I was going to do folk songs, and I was like, 'No, I want to do hip-hop.'" With Szabads​​​á​​​g, she does neither; instead, she draws from a panoply of genres to make something entirely her own.