ALBUM OF THE DAY
Abiodun Oyewole, "Gratitude"
By Piotr Orlov · January 06, 2022
​
​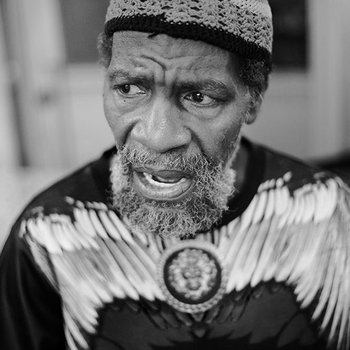 .
00:10 / 00:58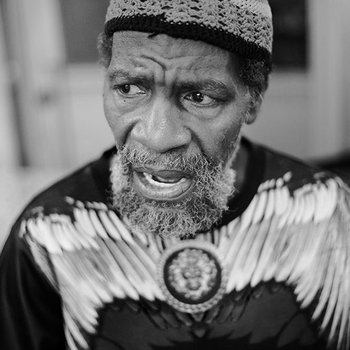 Merch for this release:
2 x Vinyl LP, Compact Disc (CD)
In the late 1960s, Abiodun Oyewole was among the founding members of The Last Poets, Harlem-based wordsmiths inspired by Malcolm X and Amiri Baraka. They wrote poems about inner city realities and then-oncoming revolution, performing them with drummers at readings, rallies, and concerts of improvised music. The work of the Poets directly influenced the likes of Ntozake Shange, Thulani Davis, and Gil Scott-Heron, all of them widely acknowledged as hip-hop forefathers. Though Oyewole initially left the group after its 1970 debut, his recorded pieces (especially the classic "When the revolution comes") helped cement the group's reputation as a crucial, expressive monument of the times. Like many conscious Black artists of the period, Oyewole turned "village elder," gravitating toward a combination of teaching (writing and poetry at places like Columbia and the Schomburg Center) and organizing around community and social justice causes. Yet though Gratitude is the first album of verse under his own name since 1995's 25 years, Oyewole has never been far from the muse—and he duly embraces the role of conduit and statesman here, thankful to still be around, and ready to leave a few more notes of uplift while the he has the chance.
And uplifting Gratitude is. Over its 11 tracks, Oyewole commands the lectern, returning again and again to the need for inspiration and spirituality, and how the natural world, especially its weather patterns, remains a worthy metaphor for the gospel of life. All the while, a melange of Great Black Music—quiet storm soul textures, church-band power, drum & bass breakbeats, background vocalists integrating melodies and quotes from the likes of Roy Ayers and Erykah Badu—historicizes and qualifies his autobiographical sermons. Oyewole retains a powerful, dramatic delivery whose timbre is capable of turning everyday platitudes into piercing pronouncements. Yet that voice almost works best when given counterpoint by a smooth vocalist, as when Taylor Pace adds grace notes to Oyewole's memories of his parents in "Rain," or his daughter-in-law Melodie Nicole counters his singing baritone on "Spirit." Some songs dwell on recollections of Black New York: there's a wonderful audio-album of historic "Harlem," a mixture of memory and pride and great names, as well as a beat-heavy salute to the rejuvenated hardness of "Brooklyn" (which also includes rhymes by Ade da Poet). But it's when Oyewole is pushed, or pushes himself, past the spaces he's long occupied that Gratitude takes on its most potent dimensions. "Without You" is a 'love poem" duet with the great Detroit-based poet Jessica Care Moore, delivered over intently seething rock guitars and drums. And the closing "What I Want To See" finds him dreaming forward and backwards: it's build on Last Poets's musical simplicity (essentially, just voice and drums) and intent, yet Abiodun Oyewole does not prophesize a street revolution so much as wills a holistic mass uprising of the soul, still believing in all the power for all the people.