ALBUM OF THE DAY
99LETTERS, "Kaibou Zukan"
By Patrick St. Michel · November 11, 2022
​
​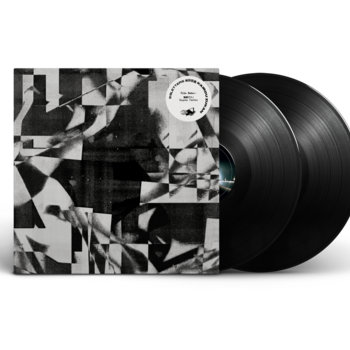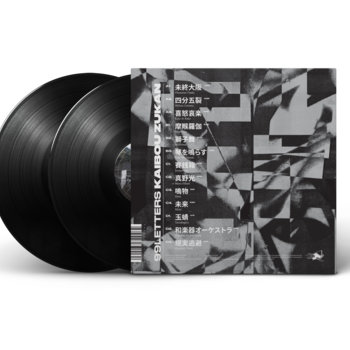 .
00:10 / 00:58
Merch for this release:
Vinyl LP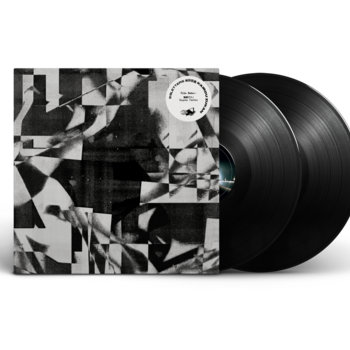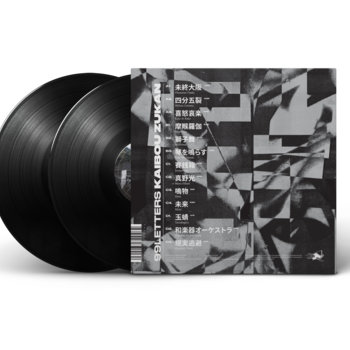 Takahiro Kinoshita has long warped familiar sounds into new forms. As 99LETTERS, the Osaka electronic artist initially tinkered within chiptune in the early 2010s, turning 8-bit melodies usually associated with fuzzy nostalgia into a constricting force by pairing them with blown-out beats. He carried a similar mindset into his more house-inspired offerings later in the decade, adding a heaviness and unease to club-ready cuts on albums such as 2015's Drawing Days. On his new album Kaibou Zukan, Kinoshita turns his experimental instincts towards traditional Japanese music, sampling and distorting ancient instruments into songs both reflective and rapturous.
This shift in sonic palette is surprising, as Kinoshita has long avoided any elements seeping into his work that could be construed as "Japanese" owing to a general distaste for the country's music. Being stuck at home—both literally and within his birth nation's borders—forced him to re-evaluate traditional sounds. Kaibou isn't an audio museum piece though; rather, Kinoshita samples, processes, and re-arranges noises created by traditional instruments like the koto and shakuhachi into new building blocks. He's turning Japan's past into something to experiment with while letting their traditional beauty bleed through.
Kinoshita's approach allows the songs on Kaibou to take many forms, while avoiding the stereotypical trappings music incorporating traditional Japanese sounds often hits on. From these new musical moldings Kinoshita constructs ambient glows ("Mirai"), sparse loops turned unnerving via small touches of noise ("Magoraga") and claustrophobic drones ("Wagakki Orchestra #2").
The album's most exhilarating moments come when Kinoshita picks up the pace. "Shishimai" sets shamisen twangs and shakuhachi notes over an industrial rhythm, with Kinoshita's samples rippling on top of it. "Saisenbako" provides the closest track to being club ready thanks to a shuffling, up-tempo beat, while still being stitched together from traditional sounds.
Kaibou mutates traditional Japanese instruments into unrecognizable forms, but when Kinoshita allows their original tone to come through—such as on the drone swelter of "Shibun Goretsu" and the sparse koto meditation "Koto Wo Narasu"—the familiar sounds add grace to his compositions. Kinoshita's shift towards his country's past mirrors similar efforts from compatriots Meitei and Omodaka among others, who want to see how traditional sounds fit in the modern world. Whereas they respectively conjure up nostalgia for times now lost or reimagine enka singing for an arcade, Kinoshita focuses on altering the sound's DNA itself and building something new from it, without losing the essence.