ALBUM OF THE DAY
3Phaz, "Ends Meet"
By James Gui · February 24, 2023
​
​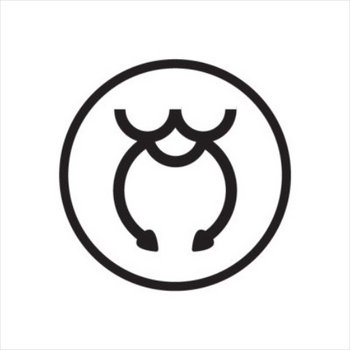 .
00:10 / 00:58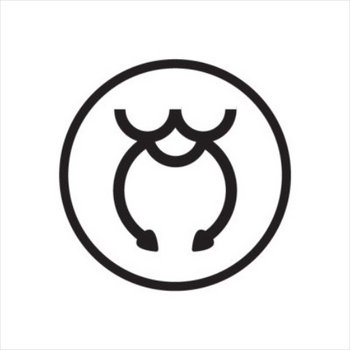 Merch for this release:
Vinyl LP
3Phaz might prefer staying in the shadows, but his blistering club music is hard to ignore. The Cairo-based producer chooses to remain anonymous because of his belief that any biographical information "is completely irrelevant to the music and should not affect the listeners' perception of it," according to an interview with Metal Magazine. The music itself, however, is etched with a strong sense of Egyptian character, fusing hard-hitting broken beats with riqq rhythms and ney melodies. 3Phaz's newest release, Ends Meet, provides yet another essential batch of tunes from Cairo's electronic music scene, complementing ABADIR's blistering maqsoum-jungle with shaabi-gabber of his own.
Specifically, it's album closer "Shabber" that features the latter hybrid, combining a relentless 165 BPM four-on-the floor with the sound of Egyptian streets in the '70s and '80s. But while shaabi—like its electrified manifestation today, mahraganat—was oft-maligned by the Egyptian cultural elite and government actors alike for its vulgar lyrical content, it's the genre's rhythms and instrumentation which 3Phaz supercharges—for rave use only, of course. As historian Andrew Simon traces, shaabi was an unintended beneficiary of infitah, or economic opening up, by former President Anwar Sadat in 1974. Overdubbed, pirated, and distributed on imported cassette technology, shaabi was the sound of a new mass media culture that was sometimes criticized as a sign of musical decline. The title of the record's first track, "Sharayet," directly references that point—sharayet meaning "cassette"—while the track itself is an ambling affair almost in complete kinetic opposition to the album's closer.
The tracks in between sling calculated blows with a controlled ferocity. "Pivot (Msh Shayef Version)" is a bass-boosted update of a track in his debut Three Phase, with a doubled kick and sharper percs. "Shoulder Dance" feels like a North African inversion of South Africa's gqom, front-loading its groove where the latter genre would lurch backward, united by a shared affinity for the off-beat which so aptly engenders its titular movements. On "Phlutes," clouds of darabukka effervesce from syncopated kicks, creating an effect not unlike that generated by the opening of SOPHIE's "MSMSMSM," yet adjusted for rhythmic cohesion.
3Phaz wants his music to speak for itself, but it's through the wordless language of rhythm that his hybrid experimentations bear fruit. And in creatively mining the possibilities offered by shaabi and mahraganat, Ends Meet also refutes the protest of those who would critique the genres as "lowbrow" culture, looking backward to bring Egyptian dance music into the future.