ACID TEST
The Acid Test, September 2021
By Miles Bowe · October 06, 2021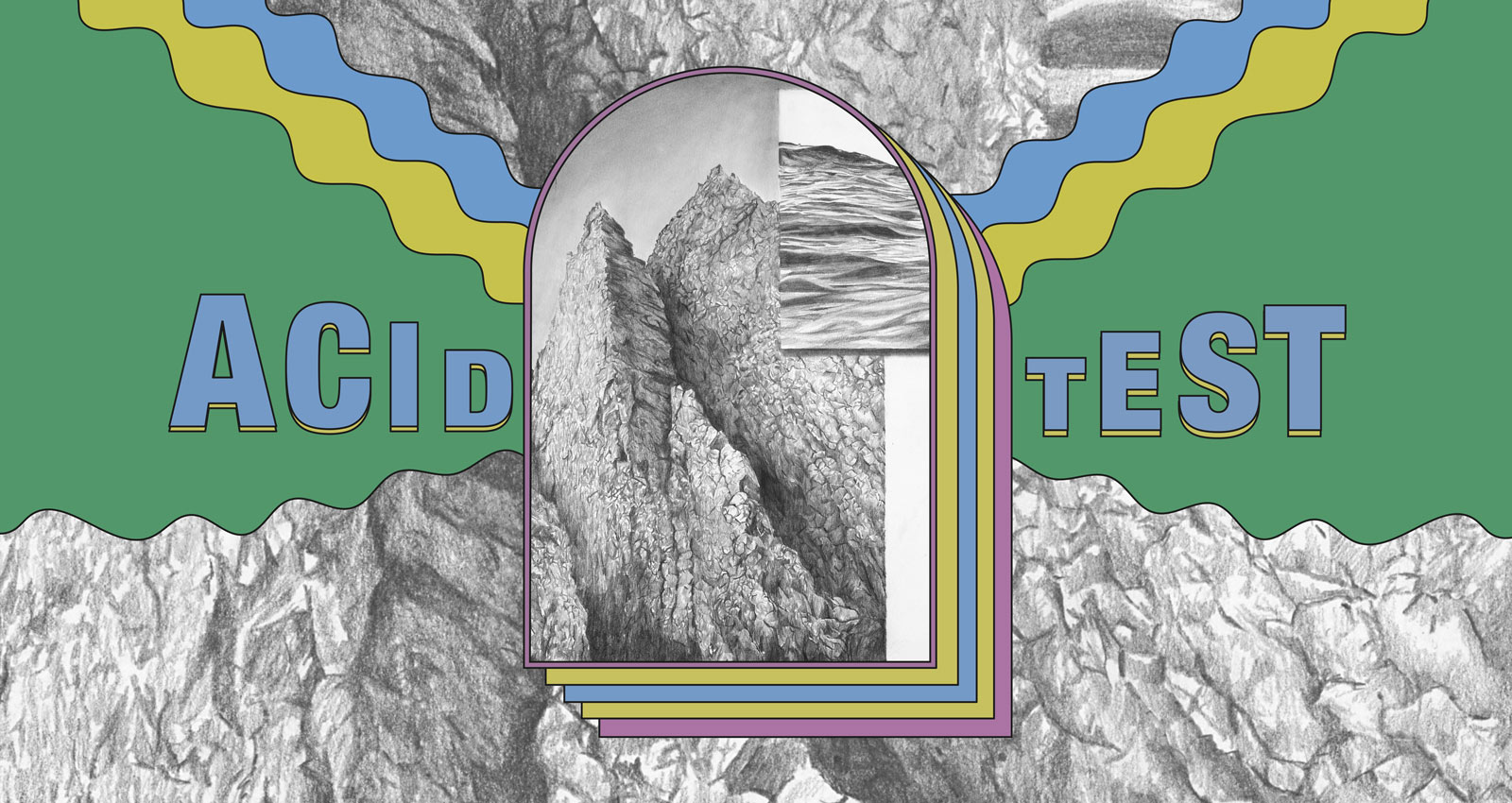 Bandcamp's outer limits continue to be a rewarding place for psychedelia, experimental club, noise, vaporwave, and the wholly uncategorizable. In each volume of Acid Test, Miles Bowe explores its far reaches to dig up hidden gems and obscure oddities. This month we find emotionally moving electro-acoustics, bizarrely Auto-Tuned country singers, and an album that sounds like The Caretaker got trapped in Blockbuster Video.
Merch for this release:
Vinyl LP
The music of Copenhagen-based composer Astrid Sonne sounds naturalistic and extraterrestrial all at once. Her 2018 debut Human Lines presented electro-acoustic vignettes that sounded plucked from a different world. Alongside collaborators and contemporaries like Panxing and ML Buch, she has quietly cultivated some of the most unique pop and experimental music in recent years. Those qualities reach a new peak on Sonne's outside of your lifetime, an album that is rich and rewarding.
Sonne is still incredibly dynamic on outside of your lifetime, but each place she lands feels more vivid and ambitious. "Infirmity of Temper" and "Mirror Behaviour" showcase her ability to tie short electronic phrases in elaborate knots; other tracks emphasize strings, like the beautiful viola-led "Greener," or the tense staccato of "Stuck In Pause." Meanwhile, the phasing electronics and hyperreal guitar on opener "My Attitude My Horoscope" will be instantly familiar to anyone who fell under the spell of ML Buch's 2020 debut Skinned. Her distinct guitarwork appears on multiple tracks here, and she joins Sonne and collaborator Tobias Kropp on the album's sole vocal performance—the raw, arrestingly beautiful a cappella "Fields Of Grass." Outside of your lifetime feels not only like Sonne's best work, but an exciting step for this collective as a whole.
Last year, Nairobi-based producer Slikback self-released his debut album /// after incredible EPs on labels like PAN and Nyege Nyege Tapes sub-label Hakuna Kulala. That album combined dancehall, noise, gqom, techno, bass music, and so much more into a colossal fusion that could demolish a dance floor. New album MELT features a different collaborator on every track, but still feels totally cohesive. Highlights include the chromatic rush of "Jahad" with Tzusing, a stormy slow-burning KMRU collaboration titled "Dissociation," and the gleefully violent "Banshee" with Ziúr. One of Slikback's most brilliant decisions is stacking the end of MELT with its most glassy and beautiful tracks, creating a hypnotic and graceful finish to an unrelenting ride.
Merch for this release:
Vinyl LP, Cassette, Compact Disc (CD), T-Shirt/Shirt
Experimental composers More Eaze (aka Mari Maurice) and Seth Graham join forces and invite friends along on the collaborative album The Heart Pumps Kool-Aid. These songs contain so many elements—Maurice's powerful arrangements and moving vocals; Graham's elastic sound design; Rob Magill and Karen Ng's untamed saxophones; Galen Tipton's screams; Proxy.exe's touching spoken word, and more—yet each move feels measured and deliberate. It's especially present in the tiniest details. A short gasp of breath on "Sadness, Infinite America … shit" lands with massive impact, while the tender "Julius Eastman / NY Metro xylophone player" and "Legato crying" punctuate quiet tension with scrambled bursts of orchestral samples. The way all of these elements carefully hover together makes for such an absorbing listen that I hope this isn't the last we hear of this collaboration.
Helena Celle's Correspondence Table
Glasgow Decentral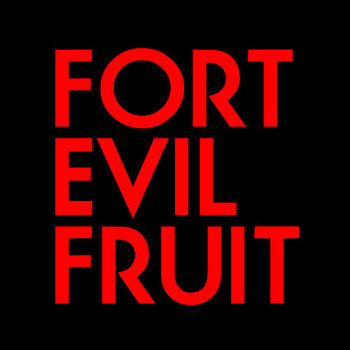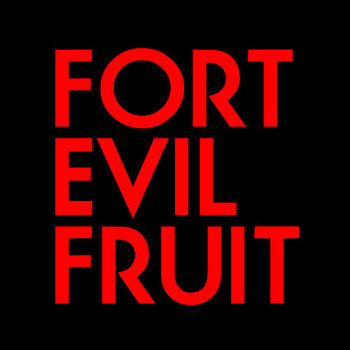 Merch for this release:
Cassette
One of the best surprises of 2021 has been the return of this tape-garbled dance project from Scottish producer Kay Logan. Though she's released everything from punk to modern classical in past years, her 2016 debut as Helena Celle, If I Can't Handle Me At My Best, Then You Don't Deserve You At Your Worst remains one of the last decade's unsung masterpieces of melted grooves and total sonic fuckery. The releases in this new series each zero in on one element of that debut's dense sound, credited to a slightly different name each time. January's Copy Music (by Helena Celle's Imaginal Designs) delivered an hour of unspooled groove, and last month's Forget Me Nots (credited to Helena Celle's Haunted Mirror) was like opening a dusty music box. Now the new Glasgow Decentral (credited to Helena Celle's Correspondence Table) swerves through brittle drum patterns with surgical precision and the utmost tension. What started as one of 2021's best surprises now feels like a gift that just keeps giving.
Merch for this release:
Cassette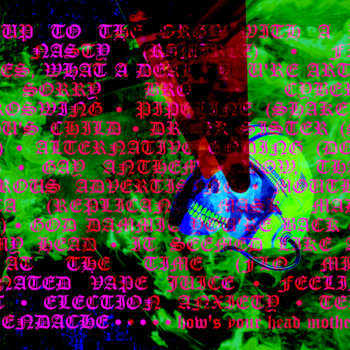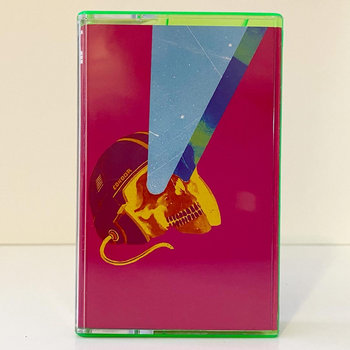 This new pair of releases captures all the weird and wonderful sides of Cleveland label Suite 309. Bay Area producer Hyphyskazerbox's Headache Bait is full of joyously frenetic club tracks. Her laser synths and contorted samples collide in short rave gems like "Pipeline (Shakewell)" and "Fifteen Dummies, What A Deal" as well as sprawling fried epics like the vocal-warped "Drink Sister (Sister Drink)."
Merch for this release:
Cassette,
Released on the same day is Titanic II, another one of the wonderfully weird experiments simply credited to the Suite 309 label itself, which have previously included a field recording of Boiling Oil and a hilariously surreal collection of imaginary radio bumpers. Titanic II presents a garbled series of tape loops spun from songs featured in VHS-era hit films that unfolds very much like The Caretaker let loose in an abandoned Blockbuster. As much an endurance test as Everything Is Terrible! or Hausu Mountain's own Pepper Mill Rondo, it's a giggle-inducing brain melter that I can't help but admire.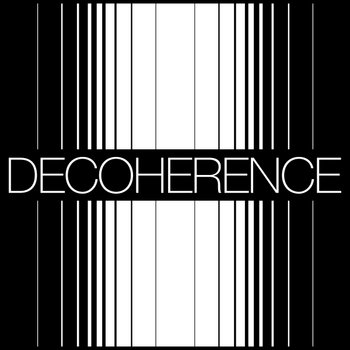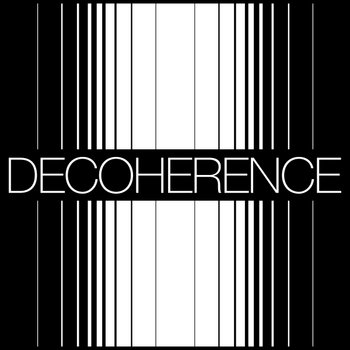 Merch for this release:
Cassette
If you've ever wondered how Ween's 12 Golden Country Greats and Farrah Abraham's My Teenage Dream Ended might sound if someone smashed them together, you must be one of the two members of the duo Scream Culture. The Ohio River fuses neo-traditionalist country with raw distortion and excessive Auto-Tune in ways that are grotesque and jarring, but that just keep drawing me back. Songwriters Morgan Garrett and Zack Kouns fill these jarring songs with characters that are equally cartoonish and unsettling such as the gasoline-gulping creep on "Manic In The Grave" or the titular "Whispering Methamphetamine Sisters." But stick with it and you'll find oddly tender moments including "I Like It This Way" and a cover of "Amazing Grace." It's a bizarre listen, but The Ohio River is a compelling, committed album that lives up to its creators's promise that this is "no piss take"—even if the best song is titled "Piss Bucket."