ACID TEST
The Acid Test, March 2023
By Miles Bowe · April 06, 2023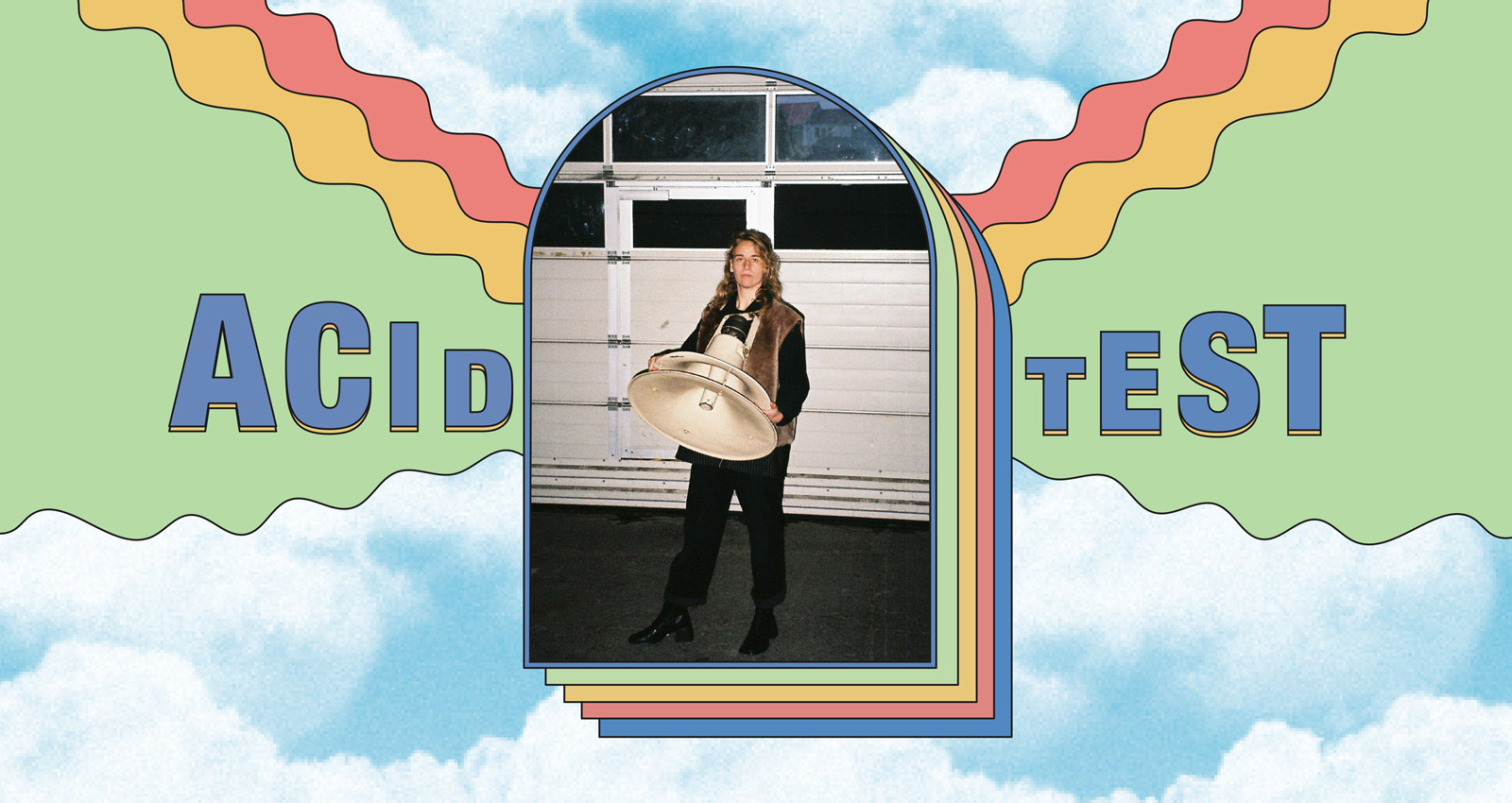 Bandcamp's outer limits continue to be a rewarding place for psychedelia, experimental club, noise, vaporwave, and the wholly uncategorizable. In each edition of Acid Test, Miles Bowe explores its far reaches to dig up hidden gems and obscure oddities. This March, we highlight the return of a sooty psych rock trio, an album so hypnotic you should avoid operating heavy machinery while listening, and another album the artist recorded while operating heavy machinery themselves. Buckle up for those and more below.
Olimpia Splendid
2
Merch for this release:
Vinyl LP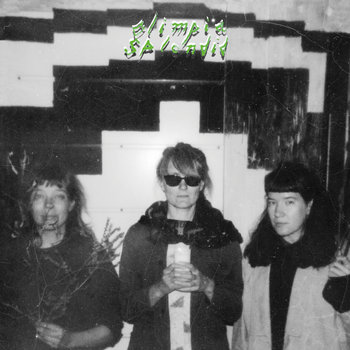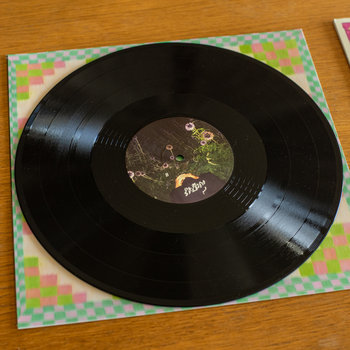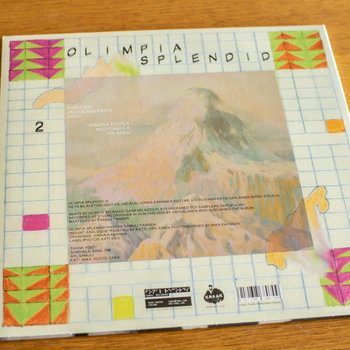 Nearly a decade after their debut album, Olimpia Splendid—the Helinski trio of Heta Bilaletdin, Jonna Karanka, and Katri Sipiläinen—return with 2, a second transmission of sooty drum machines, rumbling guitars, and electronics best described as "gristleized."  From the séance-like opener "Pupuliini," the trio build a haunting, all-enveloping atmosphere punctuated by detuned guitar that recalls the angular riffs of Marc Ribot—as if a rusty tanker of electronic instruments washed up on the shore of Tom Waits's Rain Dogs. Tracks like "Agda" and "Nicotinella" move with the force of machinery, with an industrial chug that's steady, but unstoppable. It all builds to the drumless closer "Yolande" where a storm of guitars rhythmically fuse to a fiery conclusion. 2 is a vital reintroduction to a phenomenal band and hopefully not the last we hear from Olimpia Splendid this new decade.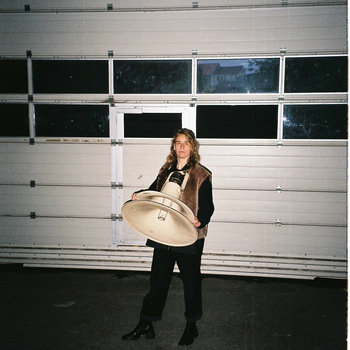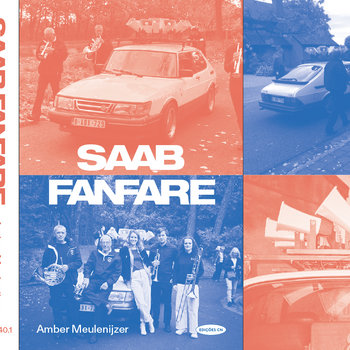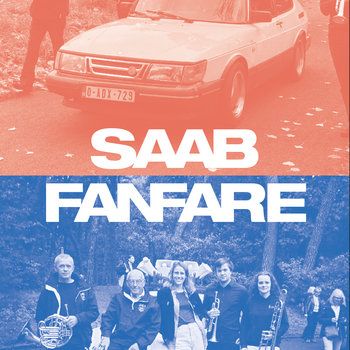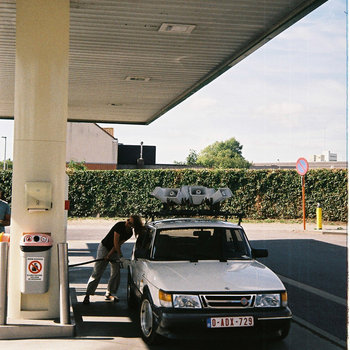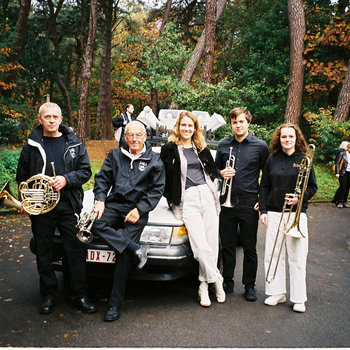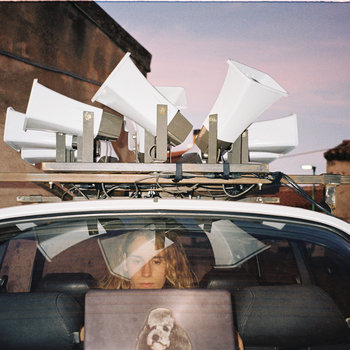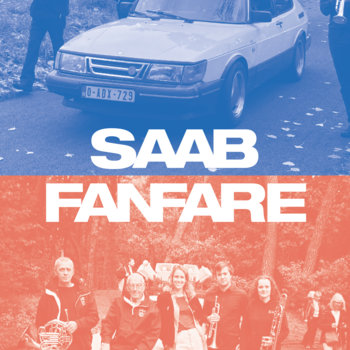 .
00:10 / 00:58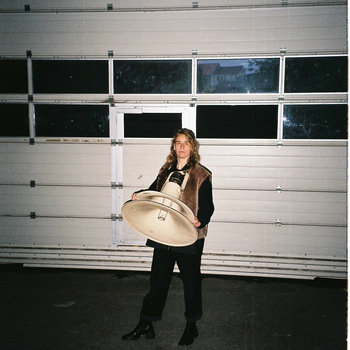 Merch for this release:
Cassette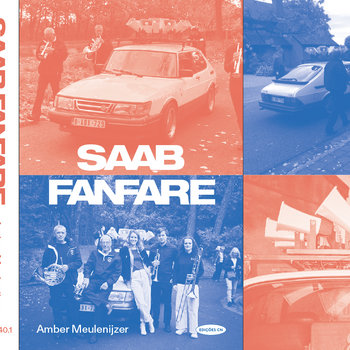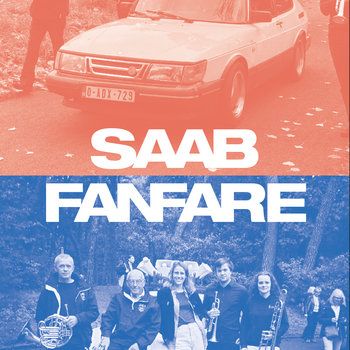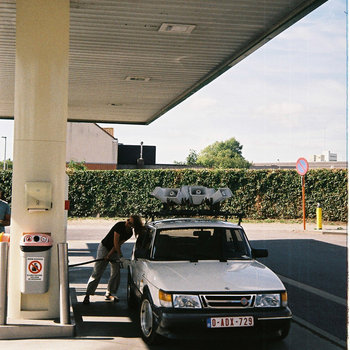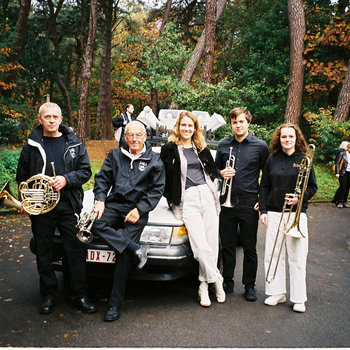 On the immensely charming Saab Fanfare, sound artist Amber Meulenijzer turns her old car into a mobile, electro-acoustic sound system and finds the perfect collaborators in the local fanfare brass band of a small Belgian town. The band marches while improvising to the drone played by a driving Meulenijzer—accurately and cheekily credited as both "composer and chauffeur"—who in turn processes their soft, perpetually rising horns. Yet this clever idea becomes awe-inspiring in practice as unexpected sounds soon envelop us—the puttering of a car engine, the soft crunch of our musicians' footsteps, the occasional chatter of onlookers, whether bemused people or singing birds. Meulenijzer and her players created a moment of genuine magic and Saab Fanfare manages to bottle and preserve it so well, you can almost feel the sun on your face.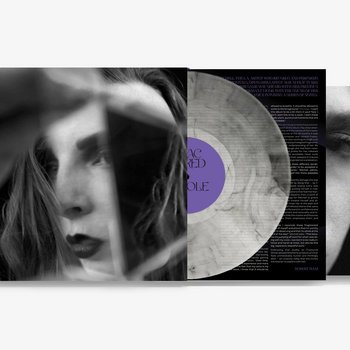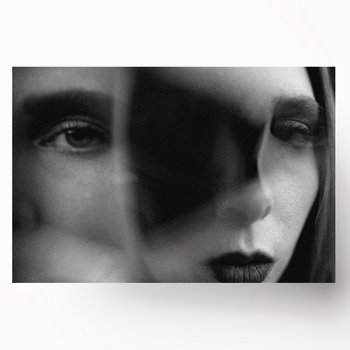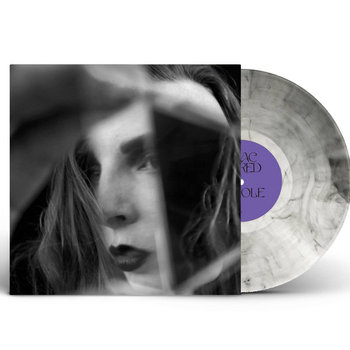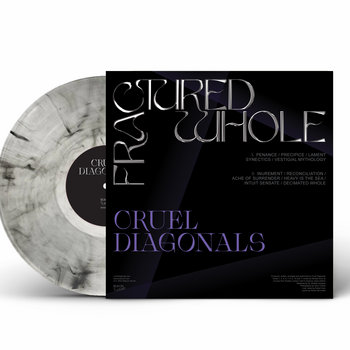 .
00:10 / 00:58
Merch for this release:
Vinyl LP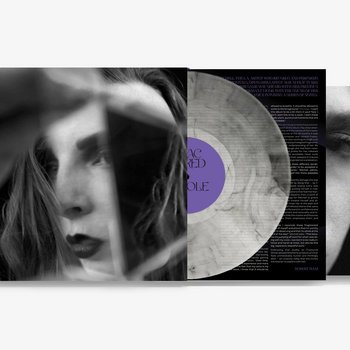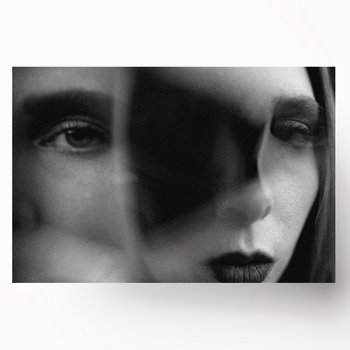 On her latest album, musician Megan Mitchell, aka Cruel Diagonals, shows a total mastery of both her voice and her ability to process it in endlessly inventive ways. Her singing can instill vastness on operatic opener "Penance" or claustrophobia in the rhythmic, insect-like hums of "Synectics." At times, she can replicate the timbre of an acoustic instrument or dissolve into electronic signals. Listening to Fractured Whole for the first time, I felt the dawning realization that every single track could have expanded its own distinct album. We're lucky that instead, they all ended up on this remarkable release.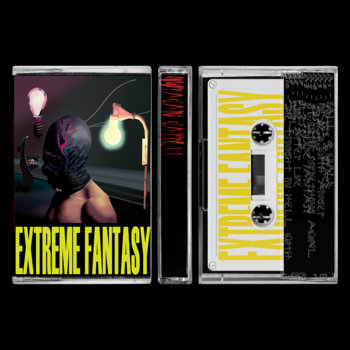 .
00:10 / 00:58
Merch for this release:
Cassette, T-Shirt/Shirt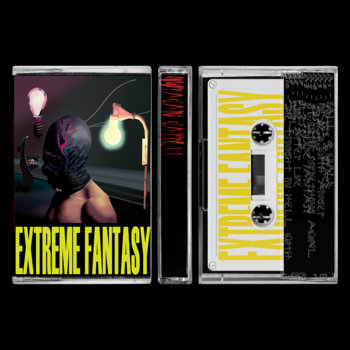 Morgan Garrett's previous work in the duo Scream Culture distilled harsh noise, country music, and heavy doses of Auto-Tune with the volatility of a moonshine operation. If that project's eeriness lingered just under the surface, Garrett's gripping Orange Milk debut Extreme Fantasy dives headfirst into terrifying sonics and unsettling expanses. Opener "Fall & Walk" simultaneously sets the tone while offering a slight misdirection as its collision of bent electronics, death metal riffs, and monstrous screams abruptly cut to a pair of feet quickly shuffling away through a house. Without ever quite repeating that fiery jumping-off point, Extreme Fantasy holds onto the sense of threat while sloping off into a valley of eerie atmospheres, acoustic strums, drifting spoken word, and utterly fucked electronics. It's an album that never stops evolving across its brief, bracing runtime.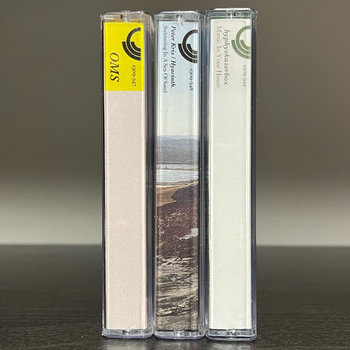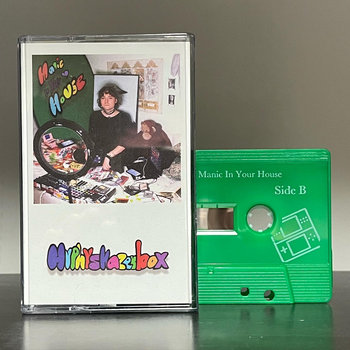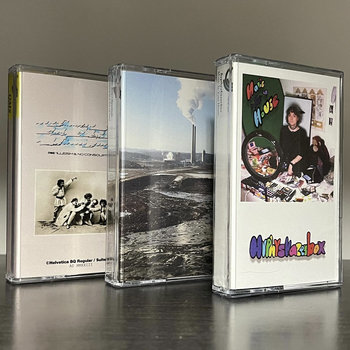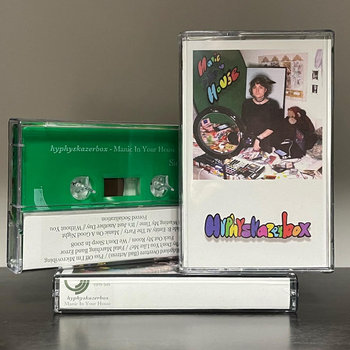 .
00:10 / 00:58
Merch for this release:
Cassette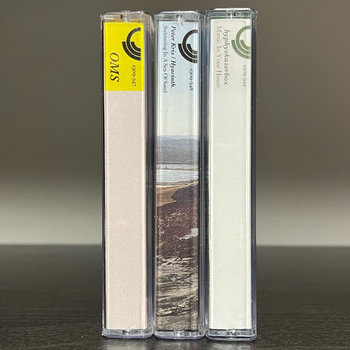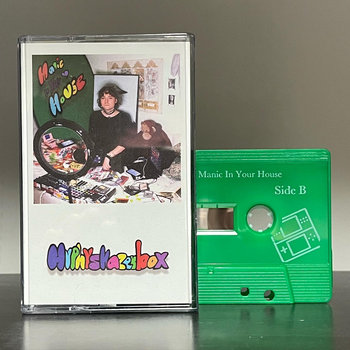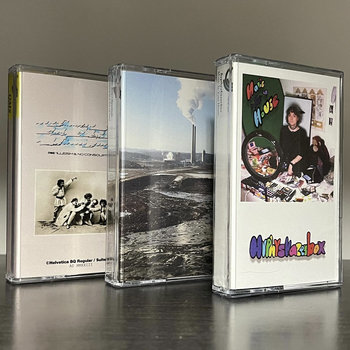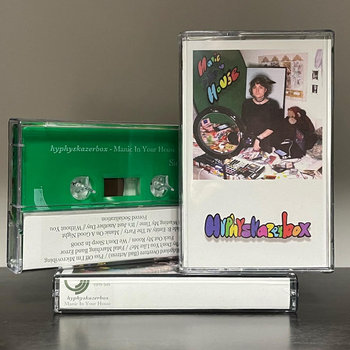 Hyphyskazerbox returns with Manic In Your House, an album that focuses the frenetic energy of 2021's Headache Bait with a laser-precision. The Bay Area producer's collisions of relentless drum programming and bright synths remain crushingly effective, but she gives these tracks more room to grow and us more time to revel in them. It leads to wonderful moments like the Yuzo Koshiro-esque climax of opener "Piss Off I'm Microvibing" or "Fatal Marching Band Error" which glides on fluttering drums through a brief detour of marching band music before becoming a full-on gabber track. Up to its sweeping final track, Manic In Your House is an album that constantly surprises and rewards.
Memory Leaks Onto The Rug
Form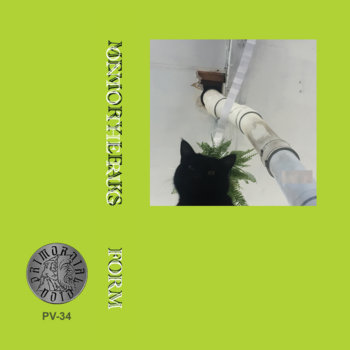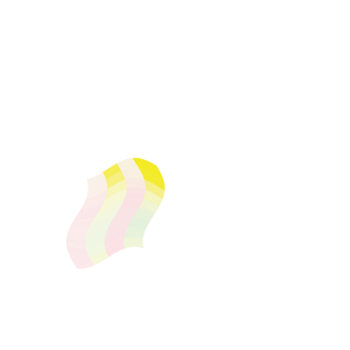 .
00:10 / 00:58
Merch for this release:
Cassette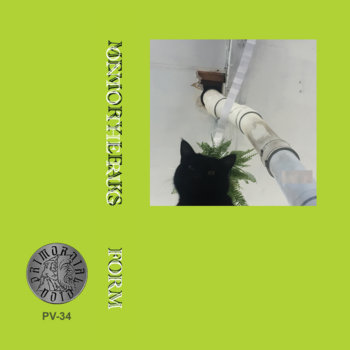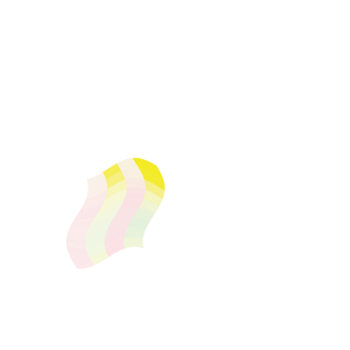 The same way James Leyland Kirby's project The Caretaker drew so much of its sonic inspiration from the haunted ballrooms of The Shining (1980), I can't help but listen to the tight loops of Memory Leaks Onto The Rug's Form and be reminded of the endlessly skipping TV images in the recent horror hit Skinamarink (2022). The anonymous producer of Memory Leaks Onto The Carpet chops perfect loops—something already difficult that only feels more impressive at these languorous speeds. A ghostly Everly Brothers sample starts the album on a hypnotizing note, ferrying us across each seemingly locked groove as twinkling piano melodies fold endlessly on themselves and harps trill like flashback dissolves that never finish the journey. A fantastic album—though I don't recommend operating heavy machinery while listening to it.