ACID TEST
The Acid Test, July 2021
By Miles Bowe · August 06, 2021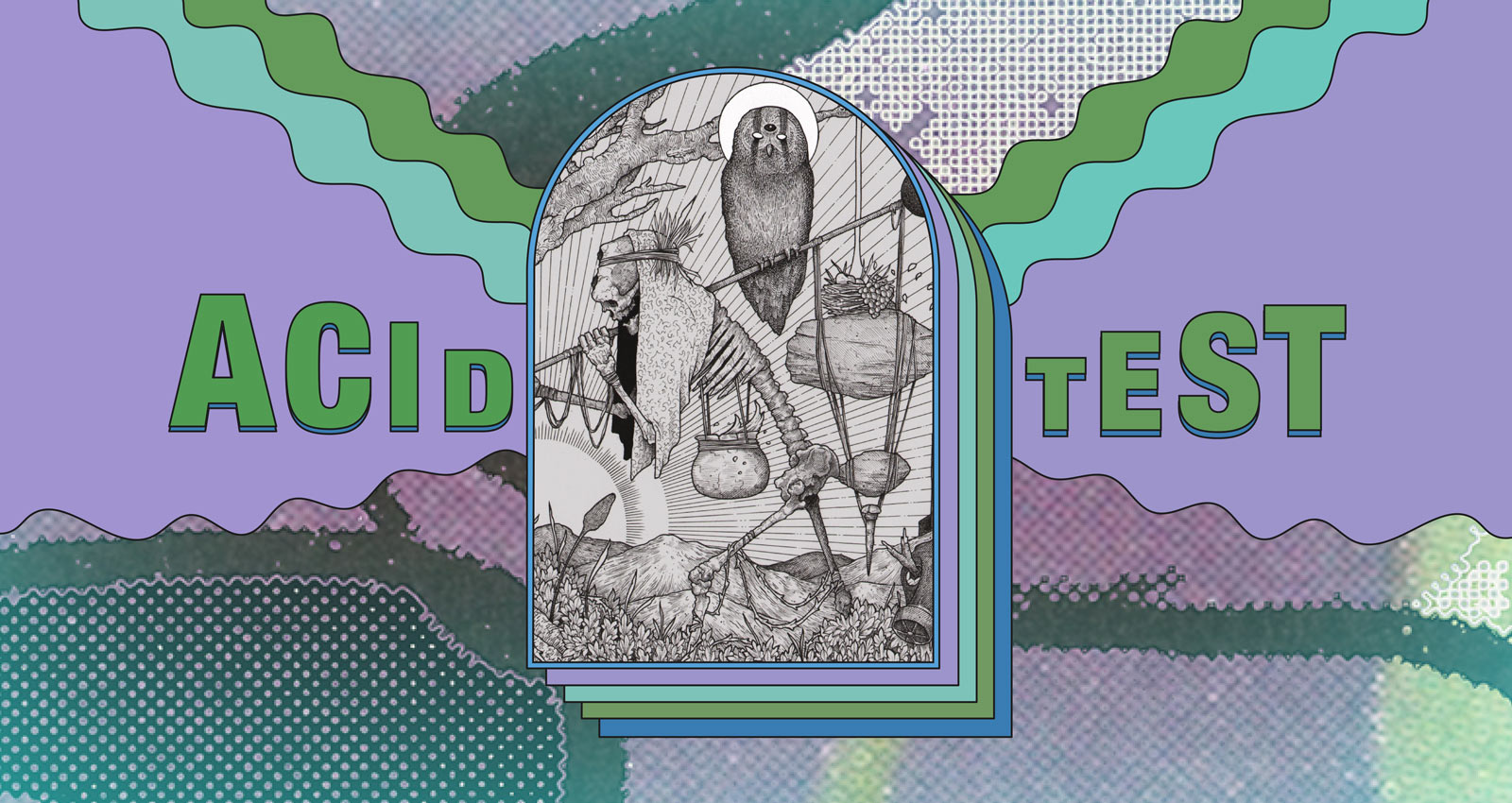 Bandcamp's outer limits continue to be a rewarding place for psychedelia, experimental club, noise, vaporwave, and the wholly uncategorizable. In each volume of Acid Test, Miles Bowe explores its far reaches to dig up hidden gems and obscure oddities. Looking back at July, we explore a metaphysical doom metal epic, the eerie soundtrack to a cancelled video game and a collaborative album from two experimental greats that's as freaky as a fun house.
Lucrecia Dalt and Aaron Dilloway carry on like two poltergeists throwing a house party in this giddy maze of claustrophobic tape loops, backwards vocals, and haunted electronics. Lucy & Aaron is an album that radiates both warmth and mutual admiration, often juggling freakiness and fun, as in the reverse vocal possession "Bordeándola" or the locked-groove gallop of "The Blob." Though the pair revel in sliced-up sounds—see: "Trueno," or the malleable opener "Tender Cuts"—breathtaking songs often spring from the unlikeliest sources. On "Both Blue Moons," Dalt emerges from a string of fractured syllables to gradually form a single vocal phrase, and she delivers the album's most beautiful performance on "Demands Of Ordinary Devotion" over an eerie mechanical buzz. As cathartic, thrilling and imaginative as a good horror movie, Lucy & Aaron is among the best collaborations, and albums, of the year.
For their first collaborative project together, Hand Habits' Meg Duffy and producer Joel Ford craft a vivid acoustic guitar album. Gauzy highlights like "Centered Shell" and "Melt Away" showcase Duffy's hypnotic picking skills, while the sprawling "Learning About Who You Are" and "Emotion Scroll" open into glowing drones. All of these miraculous moments emerge straight from Duffy's guitar, making Yes/And feel like an unvarnished snapshot of their instrument, and a total transformation of the same.
Merch for this release:
Cassette
Working under the name Madam Data, sound artist Ada Adhiyatma has lead an incredible and unpredictable career, from a computer music tribute to legendary abstract expressionist Agnes Martin to their work with Philadelphia poet Moor Mother on last year's Circuit City. The Gospel Of The Devourer takes the form of colossal doom metal layered with volcanic electronics, hellish sound design and surging guitars. It all forms a backdrop to the epic metaphysical story laid out in the poetic paragraphs that make up each song title (ie: "A soldier came to us from the army of the Pretender, a deserter – 'follow me,' it said – 'and I will show you where he bleeds'") giving the album a momentum that feels absolutely bracing.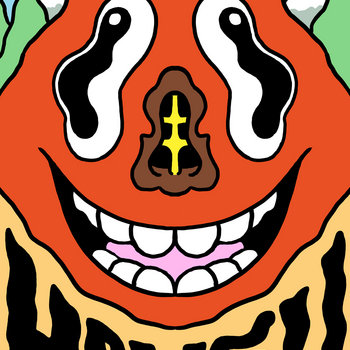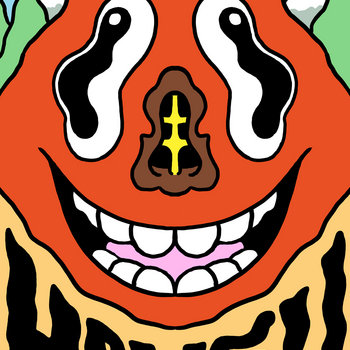 Merch for this release:
Vinyl LP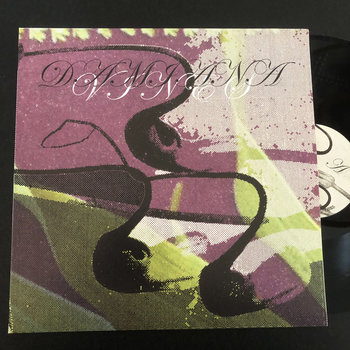 Natalie Chami of TALsounds teams with Whitney Johnson of Matchesss for this absorbing new project on Hausu Mountain. True to the name, the songs on Vines grow from small elements but climb to towering heights. Opener "Wrap The Sky" builds from heady synth passages, as Chami's silvery vocals stretch out further and further; on the next track, "Melted Reach," Johnson's strings spiral up to dizzying peaks. The album reaches its apex with the fourth track, "Under An Aster," a panoramic of shimmering synths and soaring melodies that brings the short album to an arresting close.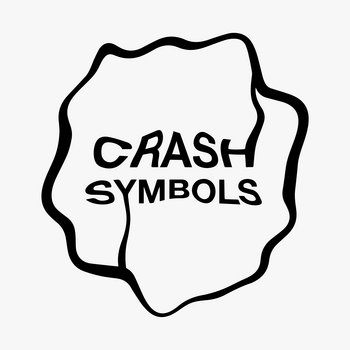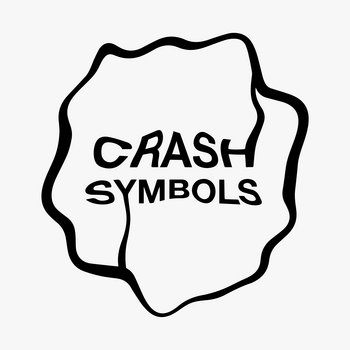 Merch for this release:
Cassette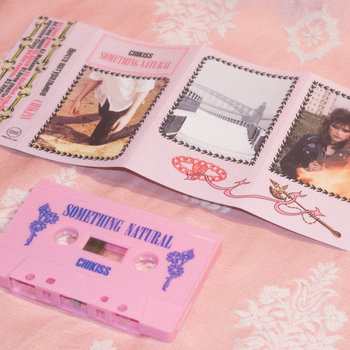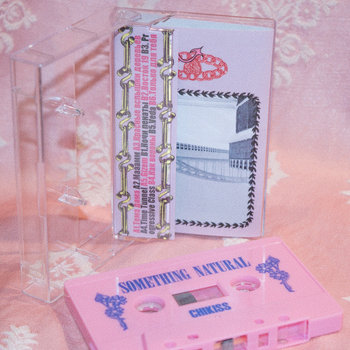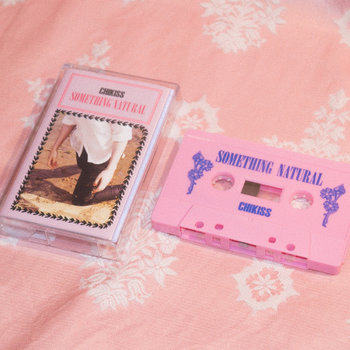 The synth music of Russian producer Galina Ozeran sounds like it travelled far across time and space to reach your ears. On Something Natural, it takes the form of far-reaching kosmiche, chilly ambience, space-age classical, and '80s synth pop. Ozeran makes each track feel like a distinct world, from the immensely beautiful Badalamenti-style opener "Тема дома" and the hypnotically pulsing "Time Tunnel" to the unexpected shift into post-punk in the second half with tracks like "Progressive Class." It's an album as surprising as it is rewarding.
Merch for this release:
Cassette
Pacific City Sound Visions founder Spencer Clark and experimental musician Francesco Cavaliere join forces for a second installment of their project Etrusca 3D. Trickster Blade gels the duo's spacey styles even further, showcasing incredible synthwork on "Vulca da Vulca Scultura" and the bubbling opener "Bulbo Di Vaso Di Alpan." The biggest surprise is the nearly 15-minute "L'incontro Con Tuchulcha," a piece that recalls Cavaliere's project Sea Urchin, with spoken word passages and foley effects that get a distinctly alien twist from Clark. Trickster Blade is a dense and delirious treat from this dependably strange duo.
Bandcamp is home to many video game soundtracks—whether studio releases or indie games designed by a single person. This release soundtracks a game that hit a roadblock in development and was forced to stop. With little to no information about what the game was even intended to be, the eerie atmospheres and garbled field recordings of CASE inspire even more curiosity and dread.