ACID TEST
The Acid Test, August 2021
By Miles Bowe · September 02, 2021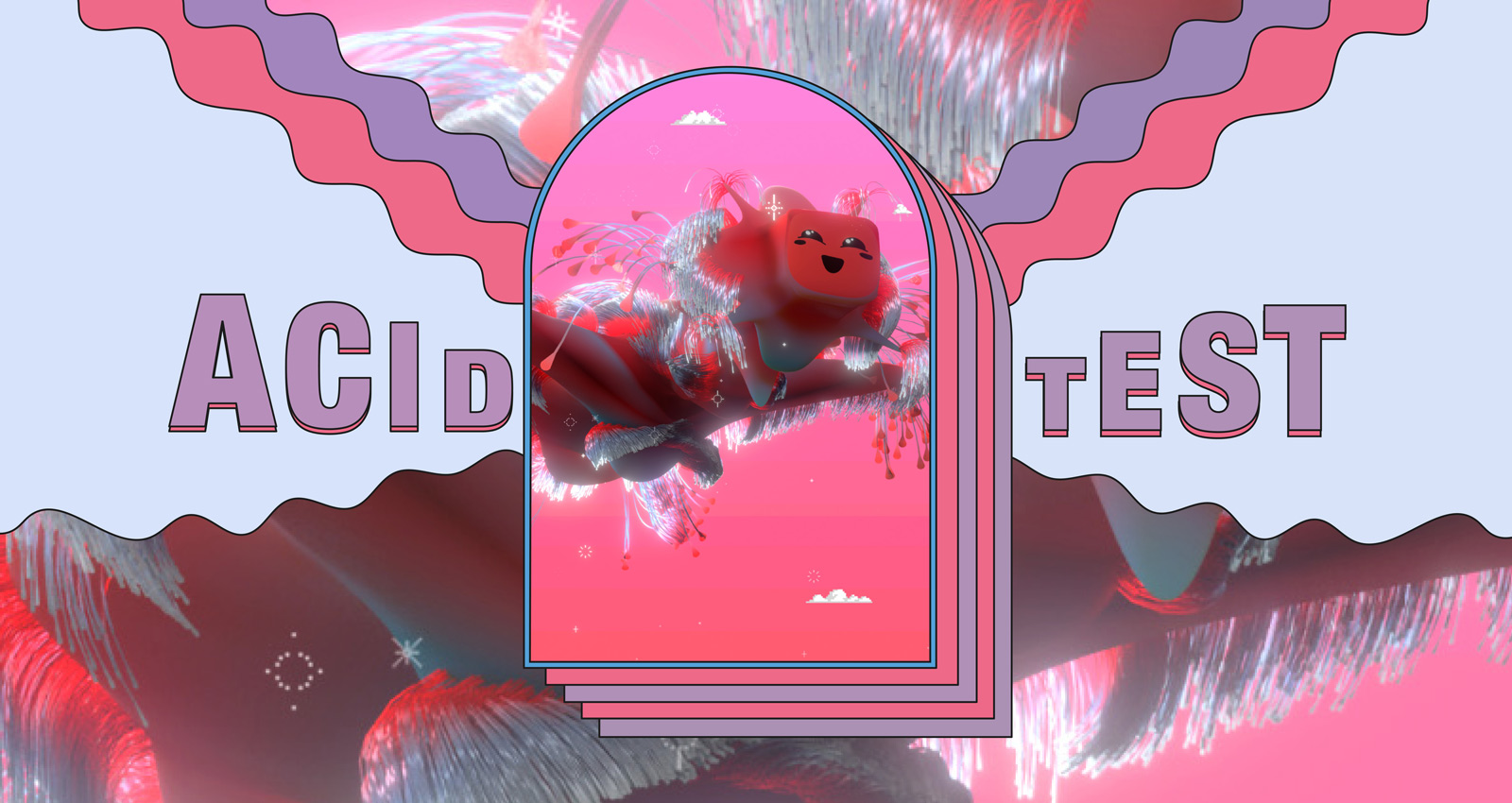 Bandcamp's outer limits continue to be a rewarding place for psychedelia, experimental club, noise, vaporwave, and the wholly uncategorizable. In each volume of Acid Test, Miles Bowe explores its far reaches to dig up hidden gems and obscure oddities. For August, we find a noise album dedicated to a curious animal, polluted exotica tunes, and a dizzyingly beautiful series of synthesizer jams.
New York composer Lori Scacco's entry in the Longform Editions series is a marvelous journey with many stops along the way. From the propulsive rush of synths at its outset, "The Order Of Things" never stays in one place for too long, but it makes each shift feel immense. It moves through buzzing field recordings, celestial drones, and twinkling melodies, always growing deeper rather than simply bigger. Each listen heightens your appreciation for the way every fleeting passage flows together to form a moving whole. "The Order Of Things" is a single track; it's also one of the year's best albums.
Merch for this release:
Vinyl LP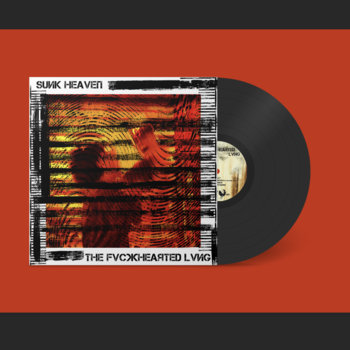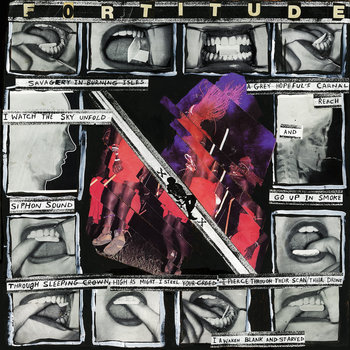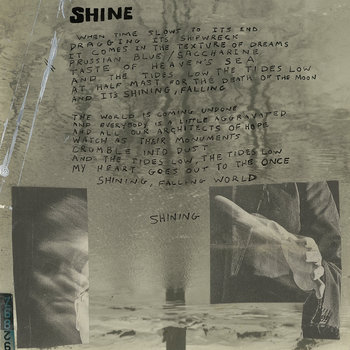 New York musician Austin Sley-Julian, aka Sunk Heaven, conjures throbbing EBM, blown-out no wave and glitchy digital textures, cutting through all of it with cathartic vocals. THE FVCKHEAѪTED LVNG draws inspiration from the lungfish, an animal that digs into mud to survive droughts, and Sley-Julian takes on a similarly life-affirming role amidst all of this apocalyptic sound. His vocals shine through storms of noise on "The Cancer of the Room" and "Breathtaking," while brief moments of relief—a melody looping through "A Nameless Influence," soaring vocals by Rachael Uhlir on "Phoenix," the synth swirling through "Coiling Devices"—arrive like gasps of air. As you adjust to THE FUCKHEAѪTED LVNG's bracing atmospheres, the strength of Sunk Heaven's songwriting only shines more.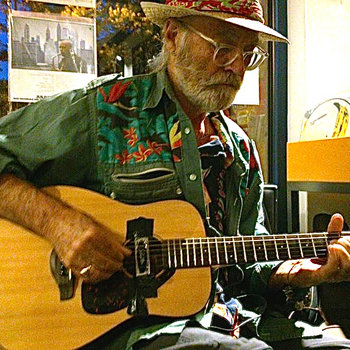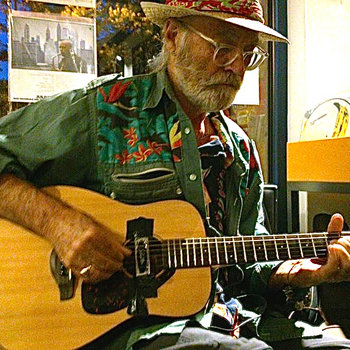 For decades, veteran experimental composer Mike Cooper has used his warped take on '50s exotica as a lens to address serious issues like climate change and colonialism. He returns to that sound on the extremely effective soundtrack for Cane Fire (2020), a documentary by Anthony Banua-Simon chronicling the Hawaiian island of Kauaʻi and the exploitative presence of Hollywood there over the decades. "Is music political that has no lyrics? I would like to think so," Cooper reflected in the notes for the reissue of his influential 2004 album Rayon Hula, and these hypnotic passages of fried electronics and lap-steel guitar are among the most powerful and damning of his career. For anyone who spent last month sucking down the toxic tiki drink that was Mike White's The White Lotus (2021-), Cane Fire is an essential and equally sharp chaser.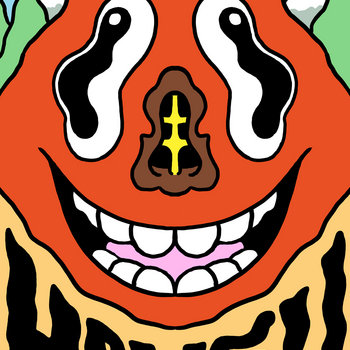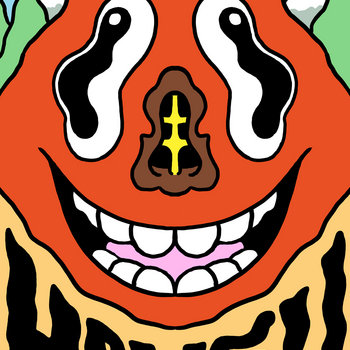 Merch for this release:
Cassette, Compact Disc (CD)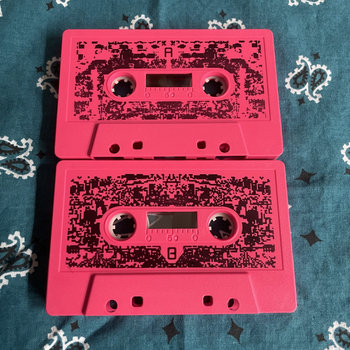 Nearly a decade removed from his releases on the legendary label Hippos In Tanks, Chris d'Eon is still finding seemingly infinite depth in his synthesizers. Marking a return from self-releasing, Rhododendron is d'Eon's debut release for Hausu Mountain, and it's a dizzyingly beautiful catalog highlight. Using a deceptively narrow palette of synths, d'Eon touches on sounds as varied as chamber music, '90s JRPG soundtracks, and, on especially playful tracks like "Cobra," modern pop songs. Like the 20th century composer Charles Ives, or fellow Hippos alum James Ferraro, d'Eon embraces so many different sounds with Rhododendron, but he emerges out sounding only like himself. It's an album that never seems to stop opening up.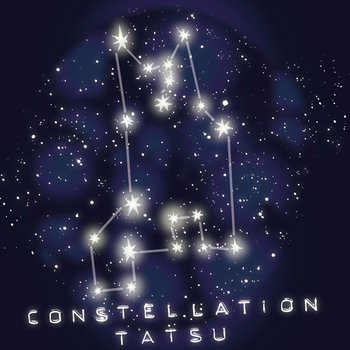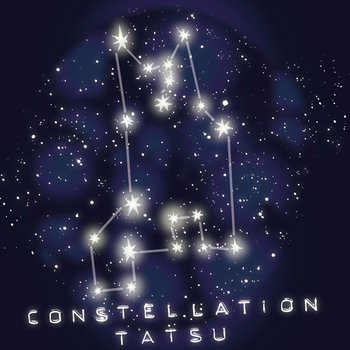 Merch for this release:
, Cassette
San Francisco producer Suryummy returns to Constellation Tatsu with the dreamy new album Polynators. It's the project's first release for the psychedelic tape label since their debut Prismatic Escalator in 2015, and it makes you appreciate the ways in which the project has aged. Polynators is filled with slow-motion synthesizer jams that luxuriate in atmosphere, with tracks like "Heart Fountains" and "Resonant Meadows" creating plenty of space for ear worm melodies to shine. It's a pace that fits Suryummy well, and pays off in the slightly percussive back half, with tracks like "OrbSunDub" and the purring "Fail Night." Right up to the chorus of birds that take over the gorgeous closer "Earth has a Word," Polynators is an effervescent pleasure.
The gritty blasts of Toad Blood make for a rewarding alternative to the often ornate realm of dungeon synth. Built on brutally distorted drum machines and blaring organs, each short song here instantly locks into a gripping melody before abruptly crashing onto the next. It creates a momentum that pays off in the bright drones of "Swamp Nostalgic" and the wild stabs of "Hellacious Water." Toad Blood is grim, gross, and extremely satisfying.