ACID TEST
Experimental Summer Camp, Old Home Movies, Avant-Garde House, and More
By Miles Bowe · November 30, 2019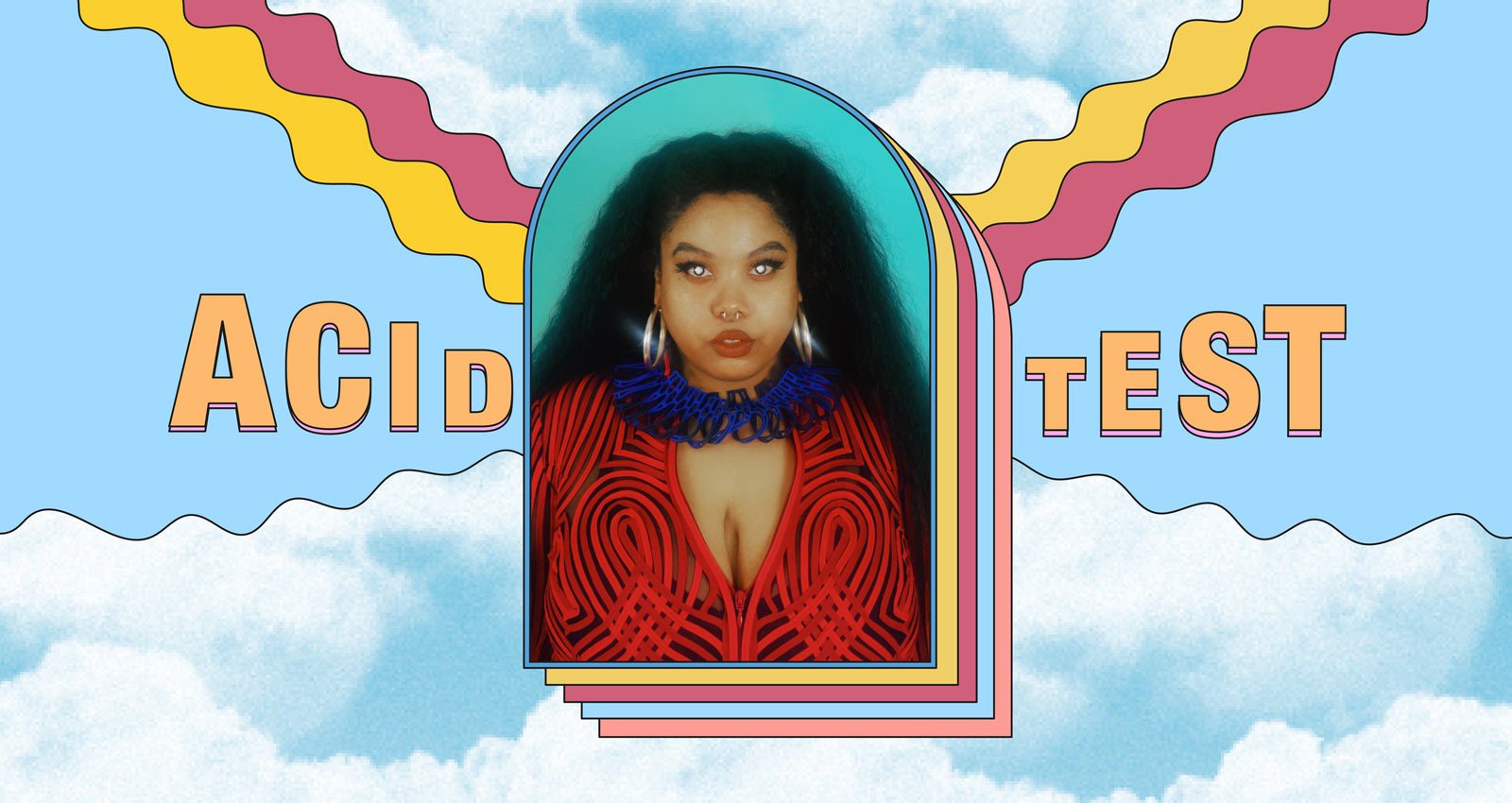 Bandcamp's outer limits continue to be a rewarding place for psychedelia, experimental club music, noise, vaporwave, and music that is wholly uncategorizable. In this volume of Acid Test, we find an avant-classical tribute to a deep house pioneer, Fourth World music inspired by historical islands that never existed, and the results of an experimental music summer camp for kids.
Merch for this release:
Vinyl
Each release from Die Reihe, aka Jake Callahan, is as compact and novel as a pocket-sized art installation. On last year's remarkable Vocoder, he used the famous voice-modulating instrument to chronicle its artistic and socio-political history, then put an actual house remix of the track on the B-side. The equally brilliant 106 Kerri Chandler Chords arranges chords from the deep-house pioneer for string quartet, allowing each individual chord to hit and decay before moving to the next. It's an approach that invites musical connections from house music to 20th century minimalists like Morton Feldman and John Cage. Callahan pairs it with only the subtlest smear of a 4/4 house beat, all he needs to push this genre-melding experiment towards transcendent.
Merch for this release:
Compact Disc (CD), Cassette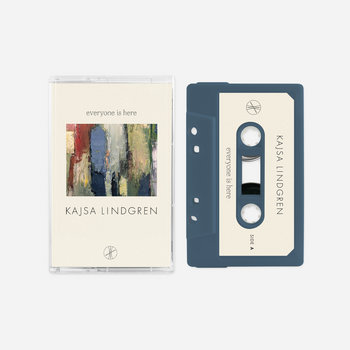 The present and past intertwine beautifully on Kasja Lindgren's Everyone is here, a deeply personal album edited from old family tape recordings the Swedish composer found in her parent's attic. The album's soft, fractured flow makes each out-of-time snippet of murmuring voices and birdcalls drift like fading memories on a warped home video. Lindgren never treats this as the endpoint though, which is where it differs from something like The Caretaker's slow waltz into oblivion. The high points on Everyone is here burst to life like some forgotten moment restored by an unexpected sense-memory. Euphoric peaks rise out of nowhere on songs like the breathtaking "Endings" or "Trio for cello, piano and violin." The latter comes from a radio performance by Lindgren's mother, uncle, and grandfather and in her crumbling edits, she updates it, creating a quartet that spans time and space. It's a sensation she sustains throughout—the feeling that by handling these memories as carefully as you would a family heirloom, she's transformed them into new ones of her own.
Lust, loneliness, and depression are the monsters lurking in the shadows of Tacoma rapper Guayaba's sinister and sexy blend of horrorcore, R&B, and bossa-nova. Her deep, piercing delivery effortlessly melds to vibrant productions spattered with cello, cornet, and traditional Spanish guitar. The fluttering "Orfeu Negro" is as colorful and doom-laden as the film that provides its name. Guayaba haunts these lush productions in the form of "a black unicorn," a "young Baphomet," and a vampire with blood "pouring out of my crimson mouth." But the way she blurs horror fantasy with real-life horror—like racism, body shaming and misogyny—makes the impact that much more powerful. It's a balance that strikes hardest on "Sanguijuela," where Guyaba declares: "I don't mean to disconnect, but/ lately I been feelin' Kafkaesque/ like a horrible insect/ wriggling violently on my back." Fantasmagoría never stops surprising, right up to the closing track: A spare, nakedly beautiful cover of Billie Holiday's suicide standard "Gloomy Sunday." Employing a register higher than her rapping voice, Guyaba sings, "Darling I hope that my dream never haunted you." Like Holiday's original, this mixtape haunts long after it ends.
Portland synth-and-code duo ENTITY construct a whirligig out of keyboard and the algorithm-based programming language Supercollider. Pieces like "Transcience Body" and "Cell Walls" bring to mind lost Atari games, but the range of sound ENTITY play with is much wider than they first let on. That's especially true of "Spiral Entity," the album's luminescent centerpiece, where a storm of laser-like synths engage in a delicate, near-weightless ballet. Similar in feel to fellow Portland neighbors Visible Cloaks, ENTITY offer a subtle balance of New Age's spirit and the occasionally chaotic thrill of digital sound design.
Heed synthesist Ben Edward's request that you download the PDF booklet that comes paired with his new album Field Effect Studies. The diagram it includes breaks down every piece of the gargantuan 1967 Moog Modular 3C synthesizer Edward used to generate these absorbing soundscapes, which float between soft-focus drone ("Amber"), spiraling deep space melodies ("Sequoia") and irradiated dark-ambient ("Inversion Layer"). It all reaches a perfect landing with "Embers," the nine-minute closing track which ties the musical ideas that precede it into a single, heartrending melodic progression.
Sean McCann
Puck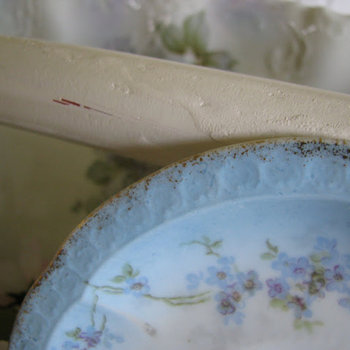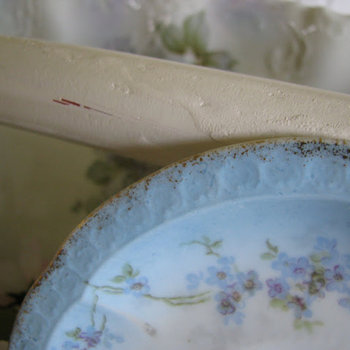 Merch for this release:
Vinyl LP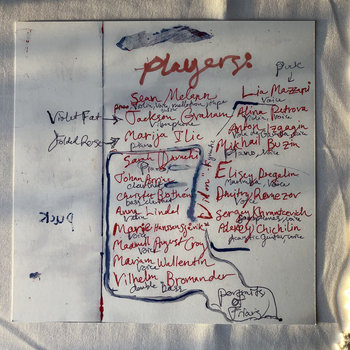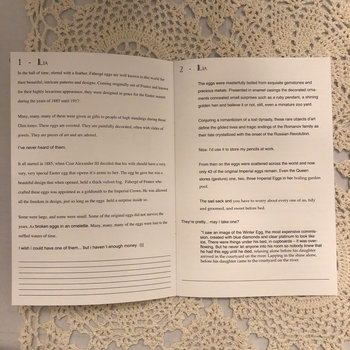 Not even counting his many credits behind the board for other artists, Sean McCann's vast career has encompassed dense electronic drones, classical string arrangements, and almost everything in between. In fact, "everything in between" is a good way to describe McCann's wonderful new release Puck; an even better way would be to use the title of its second track: "Broth." Here, McCann blends fragments of recordings he made across much of this past decade—including live recordings, spoken word collaborations, rehearsals of previous compositions, and even a well-delivered scream or two. The pair of long pieces (with the A-side spanning "Folded Portraits" split over three tracks) deliver the essence of McCann's work at its most free-flowing. Even in this state, nothing feels formless. McCann's subtly evolving arrangements and well-earned resolutions only become more rewarding with each listen.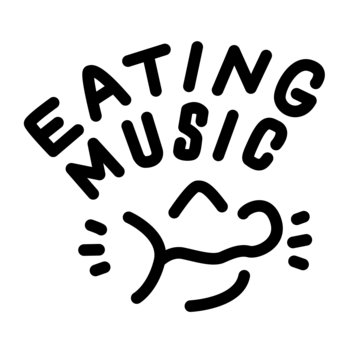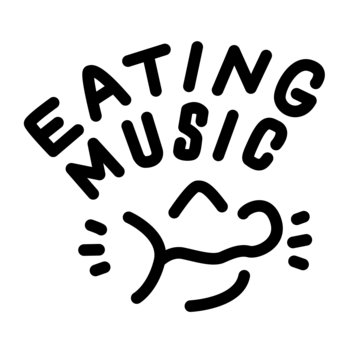 Merch for this release:
Cassette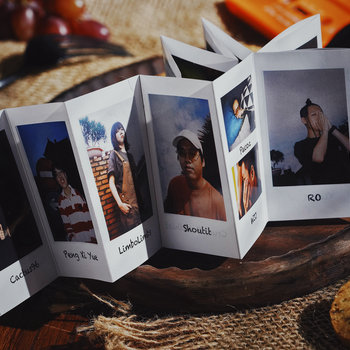 This charming compilation collects the efforts of Shanghai label Eating Music's second non-profit music summer camp. Though an encouraging collaborative atmosphere and smart writing prompts are present, the credit for this release belongs completely to the students. There are absorbing electronic pieces, like LimboLimbs' "Banging Like 44" and Kian's "Cicada Fantasy," and excitingly different results often spring from the same assignments. The twinkling Tierra Whack-esque rap track "LOVEYOUTHATBEHARD" and the ethereal, unsettling industrial drift of "Ghost" couldn't be less similar to one another, but both were made by the same students. I wish they had a summer camp like this when I was a kid.