ACID TEST
Acid Test, September 2022
By Miles Bowe · October 05, 2022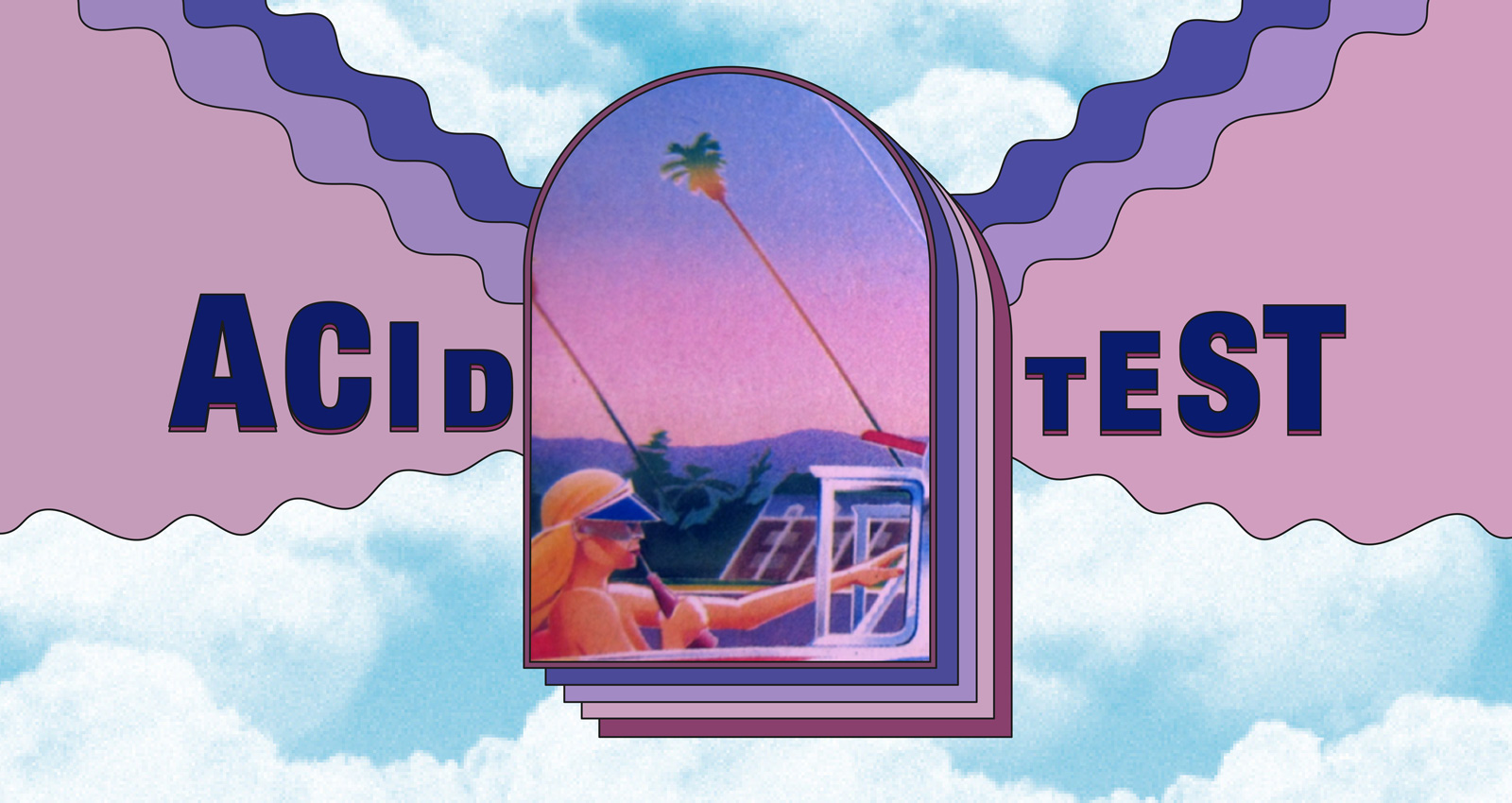 Bandcamp's outer limits continue to be a rewarding place for psychedelia, experimental club, noise, vaporwave, and the wholly uncategorizable. In each edition of Acid Test, Miles Bowe explores its far reaches to dig up hidden gems and obscure oddities. Looking back at September, we dive into a musical love letter to water, a lost gem from the early days of vaporwave, and a marathon-length masterpiece from a beloved psychedelic duo.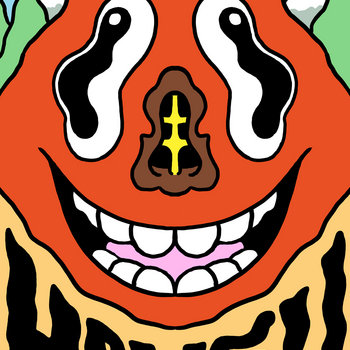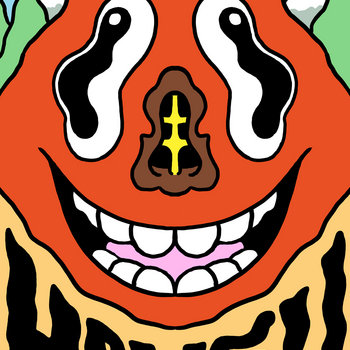 Merch for this release:
Cassette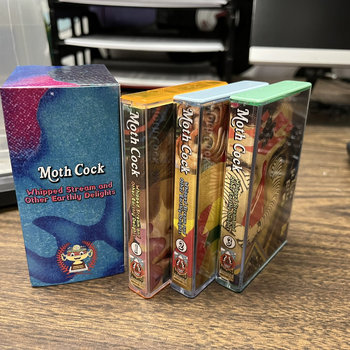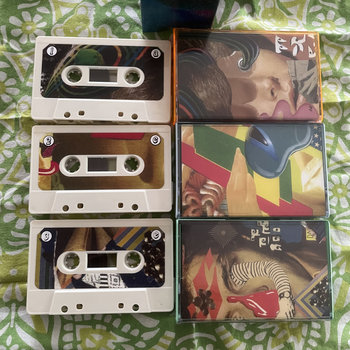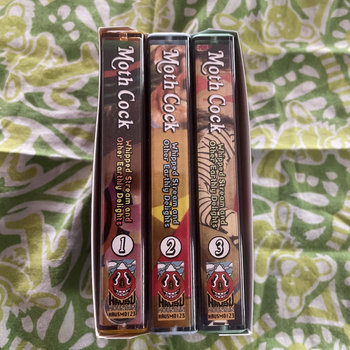 Moth Cock—the Ohio duo of Doug Gent and Pat Modugno—have churned out wild electroacoustic fusions for well over a decade, acting as one of the earliest and most defining acts of Chicago experimental label Hausu Mountain. The three-and-a-half hour new album, Whipped Stream & Other Earthly Delights, feels like the project's masterpiece, providing near-bottomless depth and variation.
While some of Hausu Mountain's other marathon-length projects proudly present themselves as endurance tests, Whipped Stream takes a different approach by pulling you along in its shifting ebb and flow. Whether they begin with a belch of electronics, a heavenly drifting saxophone, the hiss of a tape loop, or the thrum of double bass, Moth Cock hook you into a hypnotic pulse only to leave you somewhere completely different—always dazed and sometimes more than 20 minutes later. From the sprawling highlights like "Invisible Pranks," "9:28 AM," and "Mineshaft Full of Caspers" to the brief, fleeting beauty of "Almost Flirted," Moth Cock strike a perfect groove that perpetually leaves you peering around the corner. Fortunately, Whipped Stream has enough corners to fill a labyrinth.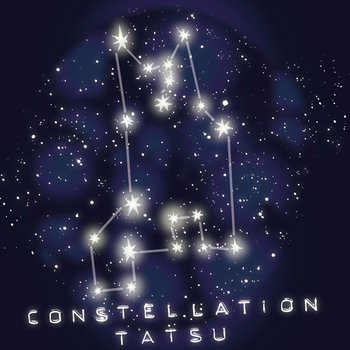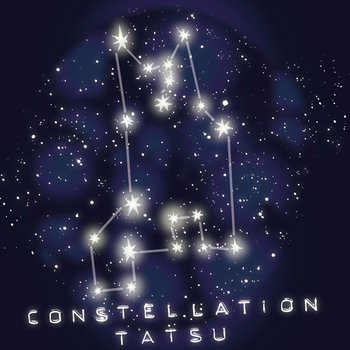 Merch for this release:
, Cassette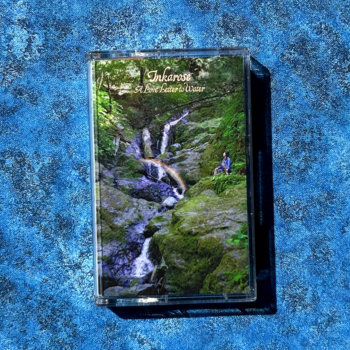 Sound artist Alicia Ramírez uses A Love Letter To Water to convey an expansive feeling in a brief space. Broken over four acts, she draws inspiration from water in its different forms—drifting between rain, fog, rivers, and oceans—through constantly evolving arrangements. Opener "Return To River" is pulled by the gentle current of Carlos Niño's percussion, while Ramírez's field recordings of birds melt into a duet with flutist Rumi Inoue. The lovely "Cloud Waltz" builds a heady atmosphere through the addition of Yeuda Ben-Atar's flute synth. A Love Letter To Water is true to its name, and feels even better flowing as one piece in its mixed-down "Super Track" version. As the movements drift and flow into each other, it feels as if Ramírez has lovingly sketched an entire ecosystem with music.
The deeply impressive second album from Mister Water Wet—aka producer Iggy Romeu—bobs like a buoy over an ocean of otherworldly sounds. Significant Soil keeps revealing new forms ranging from the murky electronics of opener "Bory" to the delicate piano-led "Good Apple" and the spectral jazz of "Isthmus." Meanwhile, the highlight "Any Other Time" emerges from loose percussion to form itself into a dusty hip-hop track. Right up to the digitally smeared beauty of closer "Losing Blood," Significant Soil remains a constantly absorbing and abstracting experience.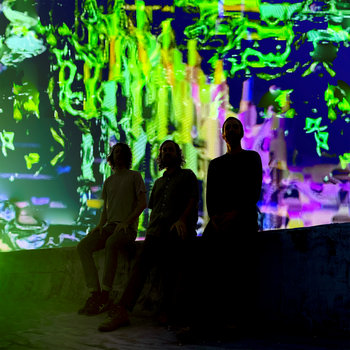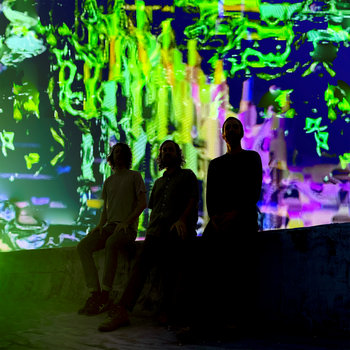 Merch for this release:
2 x Vinyl LP, Cassette, Vinyl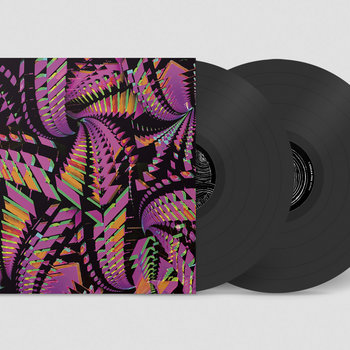 Following their fantastic tribute to Sun Ra last year, Bitchin Bajas return with a new album that feels similarly designed to transport listeners. Bajascillators' four sprawling tracks allow the main crew of Cooper Crain, Dan Quinlivan, and Rob Fry (alongside a trio of percussionists) to craft looping soundscapes that seem to float in space before taking well-timed leaps into the stratosphere. The album opens in the same dazed, dreamy universe as Fishmans' '90s dub classic Long Season with "Amorpha," a track partially composed with electronic music pioneer Laurie Spiegel's Music Mouse software. The gorgeous highlight "Geomancy" hovers along on a gentle melody, before the album's second half builds to a lively conclusion with "World B. Free" and the grooving closer "Quackenbrueck." It all makes Bajascillators as a lively addition to the group's boundless catalog.
Merch for this release:
Vinyl LP
Multi-instrumentalist Misha Sultan's Translucence condenses several years of recordings into two sprawling epics that sometimes seem to leap across centuries. "Not Every Lake Dreams Of Being A Magic Swamp" builds on chimes, an expressive flute, and distant chants, before riding synths into a space-rock freakout bringing to mind Spiritualized. It's a thrilling trajectory matched by a B-side focused on gamelan percussion before resting at a dubby coda of twisting guitar.
Merch for this release:
Cassette
Luxury Elite released her new album Ocean Pacific this spring, just in time for her 10-year anniversary of making music. The newly unearthed 101.7 Wave II captures the project in those earliest days, serving as a reminder of how consistently great Luxury Elite has been. There is an incredible sparseness and spaciousness to early vaporwave that Luxury Elite's edits capture perfectly on tracks like "Concierge" and "Dead End." Paired with the ephemerality of the lost sites and dead links so much of that early music was released through, this gem feels like it was plucked from the void.