ACID TEST
David Bowie Stand-Up Comedy, Buchla Masterpieces, ASMR Symphonies, and More
By Miles Bowe · May 07, 2020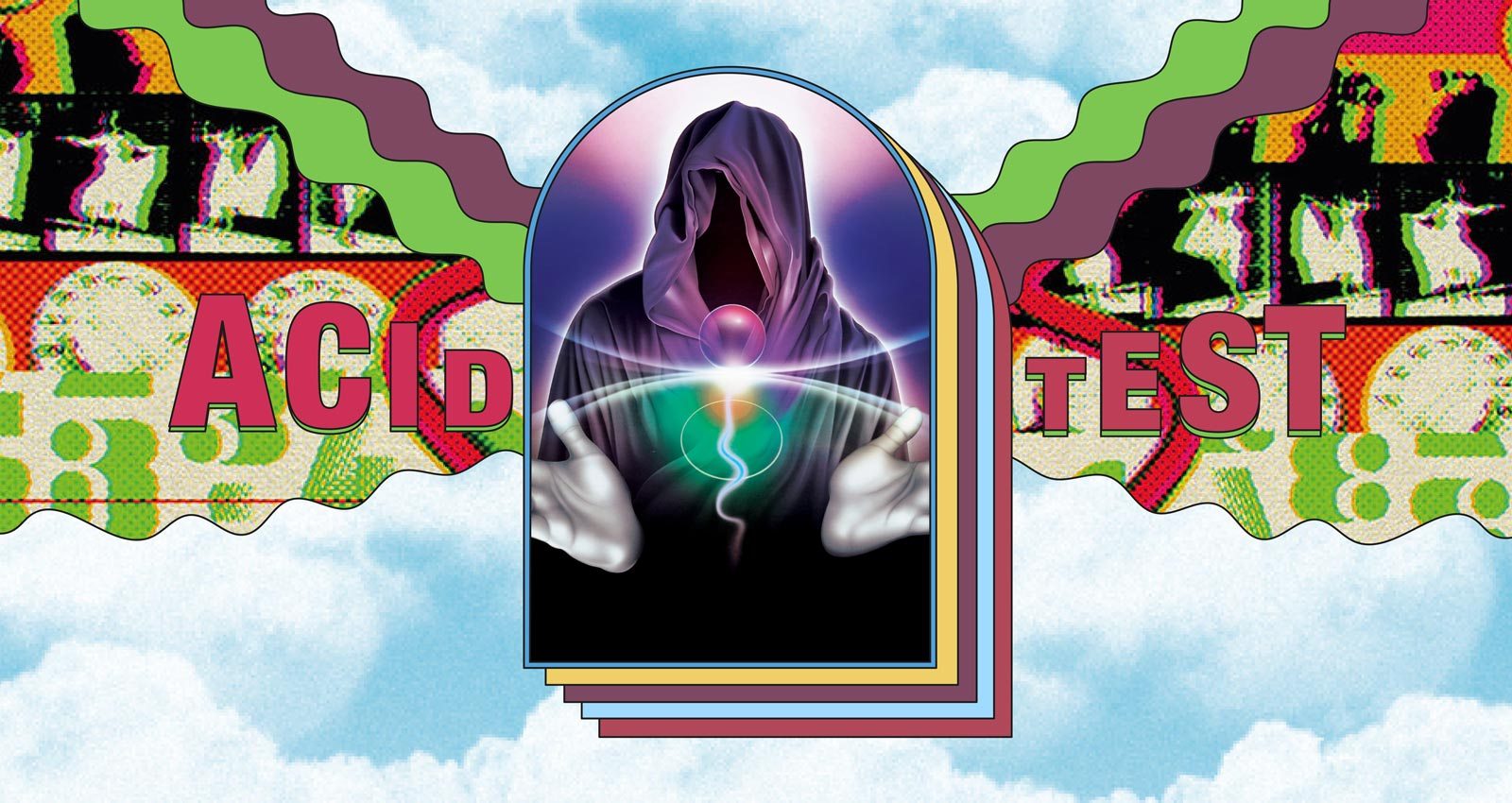 Bandcamp's outer limits continue to be a rewarding place for psychedelia, experimental club, noise, vaporwave, and music that is wholly uncategorizable. In each volume of Acid Test, Miles Bowe explores the platform's far reaches to dig up hidden gems and obscure oddities. This month, we dig up an early '80s avant-garde country rarity, an isolated metal epic, a cheery return from one of Warp's most underrated '90s duos, and a fake David Bowie stand-up album that once fooled the media into thinking it was real. But first, we take in one of 2020's best albums with a brilliant exploration of the Buchla modular synth system.
Merch for this release:
Vinyl LP,
The Buchla Music Easel and modular system have experienced a resurgence in recent years with the highly unique—and occasionally tricky—synths becoming favorites of artists like Kaitlyn Aurelia Smith and Floating Points. On Conservatory of Flowers, the second album by Moscow musician Maria Teriaeva, she transforms the instrument completely. Utilizing a small ensemble of cello, saxophone, trumpet, and bass flute, she reframes the Buchla as a percussive instrument with infinite possibilities. "Paris Texas" builds a metallic synth loop until the flurries of pinging synths resemble a harp, while the alien "SØS" pairs a twinkly melody and a playful beat with ominous, speaker-shaking swoops of bass. Meanwhile, the stunning highlight "How Are You Feeling?" journeys through agitated minimalist clicks and looming drones before a mercurial melody appears midway, overwhelming everything around it.
Conservatory of Flowers also engages with dance music in unique ways. The elegant "Spritz" first appears as a ritualistic centerpiece, colored with group chanting, strums of Teriaeva's guitar and swelling saxophone; then, it returns as the album closer in a show-stopping remix from producer Sapphire Slows. It's this final version that finally places Teriaeva's music in the kind of modern club context preceding tracks only hinted at. It's a stunning piece of music, tightly wound around a throbbing beat, but effortlessly free in its swooning vocals. Teriaeva has created a true breakthrough with her second album—an exciting prospect made terrifying, as she is currently recovering from COVID-19. Electronic music needs people with this kind of vision, and the Buchla synth needs more artists like Teriaeva who are committed to unlocking its full potential. To her credit: Conservatory of Flowers is one of the best albums ever recorded with the instrument.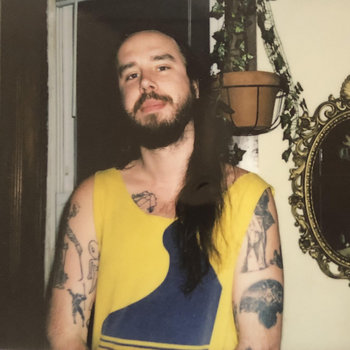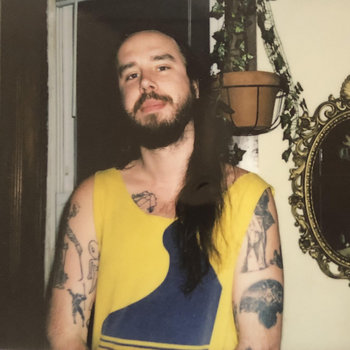 Hausu Mountain co-founder Max Allison used the stay-at-home order as inspiration for a series of short albums recorded in one take, mixed and mastered by Angel Marcloid, and then released each week. They've quickly become little care packages of curlicue synths and improvised sound that I look forward to every Friday. Though some skew darker or lighter like the Penderecki tribute Chronozon or the playful Specular, they all show off a wide range and a unique arc. If you need chaotic rhythms go straight for Antistatic or enjoy a synth soundbath with Frieze. Structurally, it all reminds me of the weekly transmissions from Autechre's NTS Sessions, of which I listened to all 12 LPs of in the early days of quarantine. It's been rewarding getting to see each of these releases play out in real time, and in this period where days can blur together, it's something to look forward to every week.
More Eaze
Mari
Merch for this release:
Cassette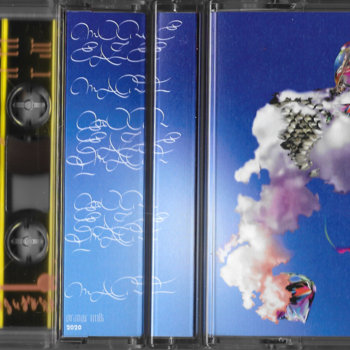 I was introduced to Mari Maurice's More Eaze project through a remarkable trio of 2015 albums that could fly from heady synths to gorgeously arranged chamber pop to an acoustic folk song in a single track (with the occasional Lil Yachty sample for good measure). Her joyful Orange Milk debut, Mari, widens that scope by adding Auto-Tuned vocals and glossy production that recalls both the euphoric highs of PC Music and the glitchy, intimate bedroom pop of Katie Dey. These new elements are folded in so organically, such as on "t34rz"—a gentle guitar piece with a chorus of pointillistic synth strobes straight out of Rustie's Glass Swords. Mari's big pop moments always feel like punctuations on more tender, intimate songwriting like "not_as_afraid of death anymore," "i don't want it," and "how do you have a friend when you're transitioning in your thirties." It's a quality that runs throughout More Eaze's earliest work and feels strongest here where, much like Jim O'Rourke, she commits fully to different musical forms while staying completely true to herself. More Eaze has always been a brilliant project, but I'm glad Mari will serve as an introduction for many. Even after such a strong early career, she's never sounded so free.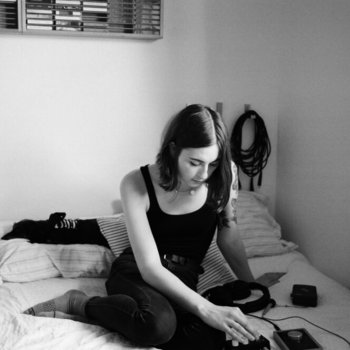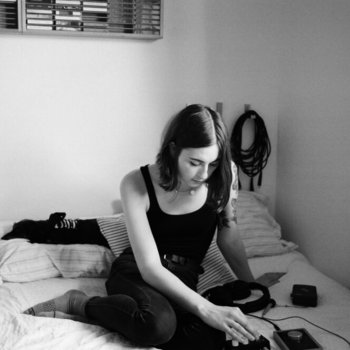 There's an incredible moment on "going home," a track from Claire Rousay's a heavenly touch, where we're listening to a field recording of her footsteps crunching against the ground. As they blend with some anonymously rattled object, a deep sigh suddenly cuts through the mix; and then another; and soon, Rousay begins speaking, engaging the listener in a way that shatters the window we seem to be peering through. There are many more surprises hidden inside a heavenly touch, a brilliant patchwork of field recordings and whispered voice memos that recalls the intimately constructed and loosely layered musique concrete of Graham Lambkin and Félicia Atkinson. The truly creepy industrial atmosphere of "loose light" gets interrupted by a text message notification, which wonderfully turns into a conversation of message bleeps and bloops. Elsewhere, there's an ASMR symphony on "tenderly," a vividly chaotic ride on "taxi ride," and "dice in santa fe" where Rousay tells a story about the flute she's had since the sixth grade as it floats through the background like a memory. It's less a performance than an audio-portrait of the flute itself as she captures the percussive clicks of the keys, her pitchy playing emphasizing the air whistling through its chambers. The story isn't entirely clear, but there's a deep, intangible feeling tied to the object that is conveyed so beautifully. That's how A Heavenly Touch flows throughout, it's abstractions hold an enormous emotional and sonic power.
A Pregnant Light
I And I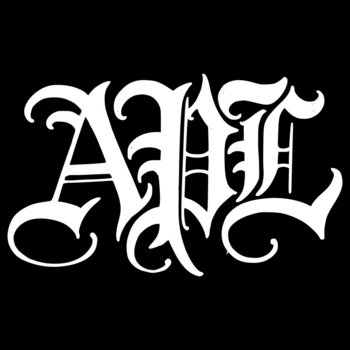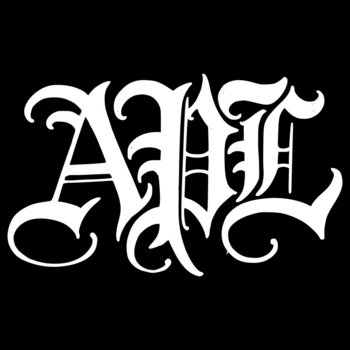 Merch for this release:
Cassette
Damian Master—the one-man machine behind Colloquial Sound Recordings and its many brilliant metal projects including Aksumite, Prison Suicide, Alluring—used this period of social distancing to record I And I, a sprawling 21-minute song credited to his greatest project, A Pregnant Light. The last time APL released one of these album-length epics was 2016's Rocky, a cathartic tribute to Master's late father and the single best album I heard on Bandcamp that entire year. I And I follows a similar path, focusing on themes of isolation as it unfolds over six distinct sections that range from soul-razing metal on "The Purple Heart" to the hypnotic acoustic guitars of "This the Third." There's always been a sense of isolation to Master's music—each of his fully formed solo projects sounds like a different tightly-rehearsed band—but I And I fully embraces that image, finding moments of defiant power and even humor (the line "I hate when I try to be too clever/ And too cute/ Even though that's me" is funny, even when it arrives as a bile-soaked scream). It all builds to the searing conclusion "I'll See You Tonight," a thrilling, triumphant closer that leaves one of metal's greatest loners at the top of his form.
David Berhman, Paul DeMarinis, Fern Friedman, Terri Hanlon, Anne Klingensmith
She's More Wild…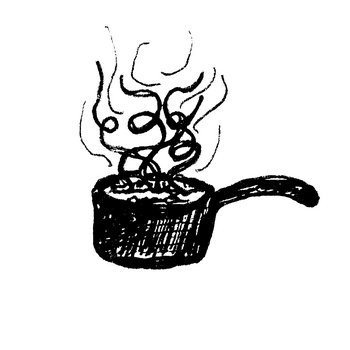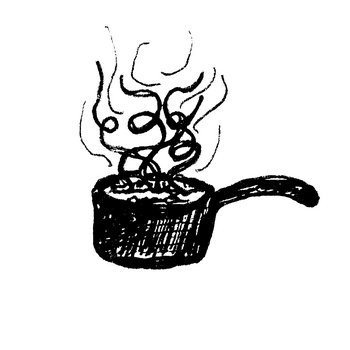 Merch for this release:
Vinyl LP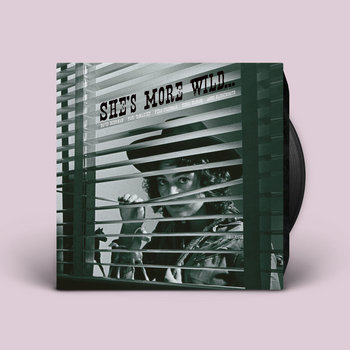 She's More Wild… is a strange collision of electro-acoustic composition and satirical country & western that originated in 1981, but is only seeing a proper release this year. Part concert, part avant-garde performance art in the spirit of The Residents, the project combines a score by computer music pioneers David Berhman and Paul DeMarinis with songs and monologues from artists Fern Friedman, Terri Hanlon, and Anna Klingensmith. Some tracks, like "How Many Head o' Cattle Do I Have, Sally?" fuse stilted spoken word with surreal microprocessed sound, while others, like the playfully sorrowful Donner Party-referencing "Cannibal Cowgirl" are pitch-perfect mutations of country music. Throw in some absolutely cutting send-ups of the self-help and music industries, plus some of the best music I've ever heard from Berhman, and you have a forgotten classic ready to be rediscovered.
Argentinian musician Ricardo Cuello pays tribute to our feline friends with Seven Cats, a charmingly strange collection where each track is dedicated to a different cat breed. Cuello's synthesizer rambunctiously flies from swing music to jazzy big band grooves to glitzy lounge all dotted with the occasional "meow." Its tributes range from Persians to Munchkins to Siamese, though there are thankfully enough cat breeds left to leave hope for another volume.
Merch for this release:
Cassette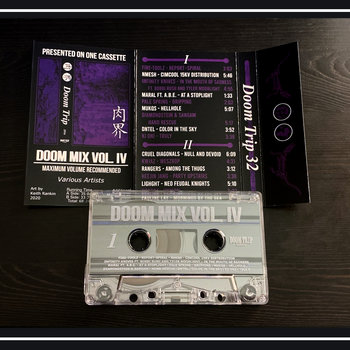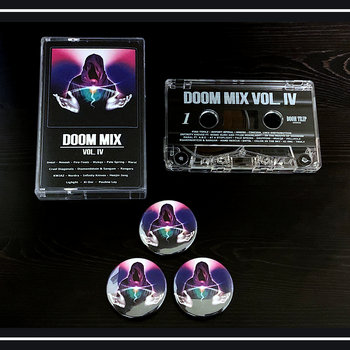 DOOM TRIP Records pulled out all the stops for their fourth annual label compilation, a straight-up goodie bag featuring many favorites previously covered in this column. It encompasses vaporwave innovators like Fire-Toolz and NMESH, club bangers courtesy of L.A. producer Maral and Hausu Mountain co-founder Mukqs, as well as hypnagogic pop legends KWJAZ and Rangers. There are even more surprises the deeper you get into these 16 tracks, like Infinity Knives' slinky collaboration with Bobbi Rush and Tyler Moonlight "In The Mouth of Sadness," Pale Spring's somber "Dripping" and Heejin Jang's grim, atmospheric "Party Upstairs," which flows perfectly into Lighght's charged "Neo Feudal Knights." In both highlights and deep cuts, Doom Mix IV is a gift that just keeps giving, much like the label itself.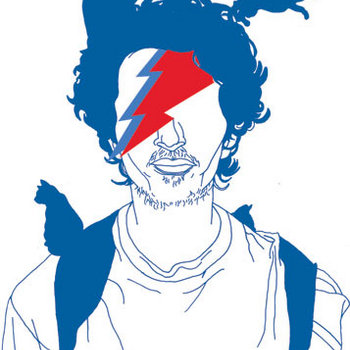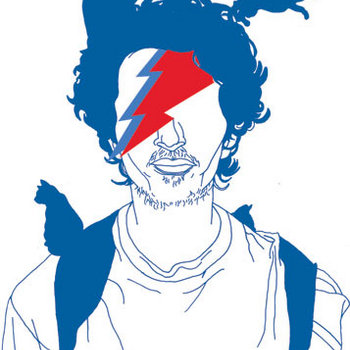 Years before forming the beloved Baltimore project Ed Schrader's Music Beat and touring with Future Island and Dan Deacon, singer Ed Schrader was more focused on comedy, a quality that still shines through in his incredibly funny stage banter. Of all the releases put out during Bandcamp's fundraiser last month, these hilarious rarities from Schrader are among the dumbest and dearest. One collection consists of multiple botched takes of Schrader recording a radio ad for an imaginary water park that was intended as a college project. Another collection unearths goofy early demos, mixed with some real hidden gems like "The Bell Jar," which could pass for vintage Guided By Voices, with Schrader's Pollard-esque performance hinting at the powerhouse vocals to come.
The crown jewel, however, is the infamous David Bowie Stand-Up Comedy! where Schrader unleashes his pitch-perfect Thin White Duke impression to imagine a terrible stand-up set complete with a stiff laugh track. Believe it or not, but this recording was actually confused for the real thing in 2010 when sites such as The AVClub picked it up. Finally giving the recording a proper home, Schrader admits in a note he was surprised by how seriously it was taken as he recorded it walking to his dishwashing job and you can even hear cars and sirens in the background. I laughed a lot when I played this, but I mostly thought about Schrader walking to his service job and all the goofy stuff you need to do sometimes to keep yourself sane at one. A few years after this recording, I saw Ed Schrader's Music Beat open for Matmos at 285 Kent, playing one of the best shows I've ever seen. It makes you think: Schrader could have been a pretty successful comedian, if he wasn't born to be a rock star.