ACID TEST
Soothing Ambiance, Factory Jazz, Tape-Loop Sorcery, and More
By Miles Bowe · April 09, 2020
Bandcamp's outer limits continue to be a rewarding place for psychedelia, experimental club, noise, vaporwave, and music that is wholly uncategorizable. In each volume of Acid Test, Miles Bowe explores the platform's far reaches to dig up hidden gems and obscure oddities. This month, we explore alien techno from Tokyo, ambient folk music from Moscow, nightmarish tape-loops recorded in an upstate New York farm and the softer side of classic IDM through one of the best electronic compilations in recent memory.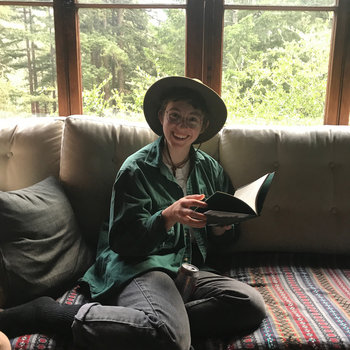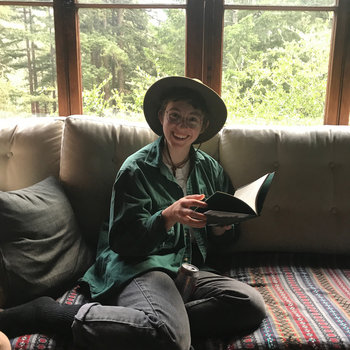 Merch for this release:
Vinyl LP, Compact Disc (CD)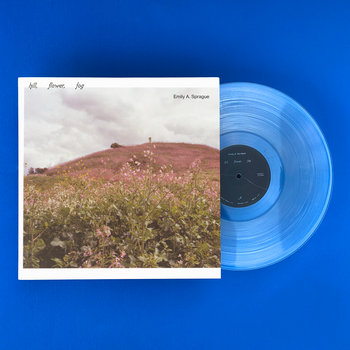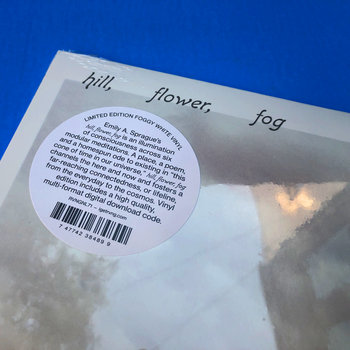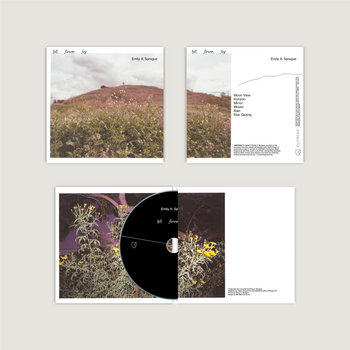 Best known as the bandleader of the indie rock group Florist, Emily Sprague has spent her time on the side becoming one of the most promising new voices in ambient music. Her reputation was solidified last year with Water Memory/Mount Vision, a reissue album that combined two essential EPs, adding spoken poetry to her soothing, naturalistic blend of synths. Hill, Flower, Fog was recorded this month as the Covid-19 quarantine began, and is a true balm as these anxious days stretch into anxious weeks. Each softly evolving piece triggers blissful sensations, as Sprague taps into a palette of synths that feel more her own with each new release. It makes you feel like you're gazing across a starry night sky—even when it's noon and you're still staring out of your window at uncomfortably empty streets.
Paris-based experimentalist Perlesvaus surfaced last year with Une si granz clartez an vint, a delicate album that blended field recordings captured inside a church with crackling ambient and drone. Like Aine O'Dwyer's candid church organ recordings on Music For Church Cleaners, the songs often began intimately, before gently transforming into impressionistic computer-processed experiments. The album's cut-n-paste structure now feels like a blueprint for These Things Below With Those Above, a breathtaking follow-up that elevates the project's spiritual and sonic ambitions.
In fact, "elevating" is key to opener "Anabasis," which takes its title from an old Greek term for spiritual ascent. (The song is bookended by closer "Katabasis," which means a "descent into the underworld.") The song begins with a joyous loop of strings and flute that recall the work of Laraaji, before gradually giving way to a bright drone that lays the stage for a recording of people chanting and children shouting, giving the track a sense of almost religious ecstasy. At the other end of the album, on "Katabasis," a chilling drone is punctuated by metallic clanks and crunching glass; in between, the songs strike out in various directions. "Festival" is built on a hissing tape loop, and captures a bleary fragment of a human voice. The song builds gradually over its 9-minute runtime, with a slow, hypnotic pulse that brings to mind Ulla Straus and Huerco S. The centerpiece, "I Thread The Visionary Needle," pairs a stunningly sung prayer with heavy organ drones and kosmische synths, and "Cat (Electric)" swerves headlong into dramatic, swelling distortion that sets up the album-closing journey.
Tape loop sorcerer Aaron Dilloway returns with two essential albums recorded during an upstate New York residency at Wave Farm. At Wave Farm Plus is a healthy serving of Nurse With Wound-style hellscapes that gets the bad vibes started early with the 30-minute opener "Everyone Eats Garbage." The curveballs keep on coming: apocalyptic lullaby "Garbage Chimes Forward" is adorned with eerily liquid chimes and a comedian's monologue about "acid rock" is chopped up until it becomes a garbled soup of sound on "Plus 1: Bob on Acid." For dessert, there's Secret Destroyed Instantly, an ominous collaboration with C. Lavender that provides a perfect comedown. Lavender is best known as an ambient artist and sound healer, but together the pair conjure tense and threatening atmospheres over a three-track arc. The two summon plenty of hellfire, but it's the closer that anchors the piece, with the sound of loosely rattling metal and an eerily calm atmosphere; it's like smoke rising off the wreckage that preceded it.
Hoshina Anniversary
Odoriko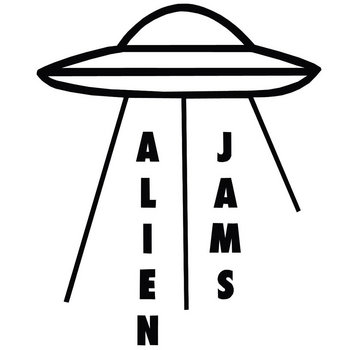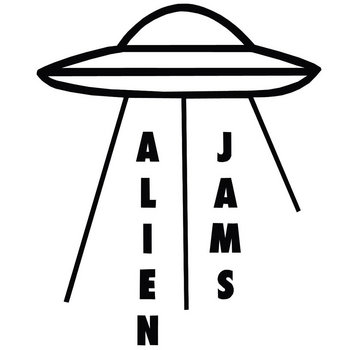 Longtime Japanese producer Hoshina Anniversary delivers a breakthrough on Odoriko, an album that fuses mechanistic club music with everything from jazz to dub to traditional Japanese folk music. The title track sounds like a lounge pianist playing along with a factory assembly line, as airy jazz melodies twist through the nearly industrial chug of drum machines. The futuristic sound-bath of "Buraiken" is all classical percussion and synths that gurgle and pop. "Honkomatsuishi" moves even further off the map, working a tense minimalism before an arpeggiated synth surges through the center, clearing the way for album-closer "Boro Boro" which is an exercise in bouncing techno. Odoriko is a thrilling experience from start to finish.
Merch for this release:
Cassette
After focusing on electronic production on last year's Voiceless mixtape, songwriter Natalia Salmina returns to the ambient-soaked folk of her excellent 2017 album Fear Is The World. Aptly named Completeness, her latest release fuses all of the strengths of the Moscow-based artist's releases to date. Though it's dappled with glitchy textures and ambient atmospheres, the songs on Completeness are primarily driven by acoustic guitars and whispered vocals. Songs like "Lena" navigate that tension better than ever, building up layers of sound before cutting them away in an instant. Others, like "Bodyless," are more impressionistic, gently shifting from acoustics to slow, echoing synth shimmers before crumbling away altogether. It's a meditative and moving album, and a strong step forward for Salmina's unique project.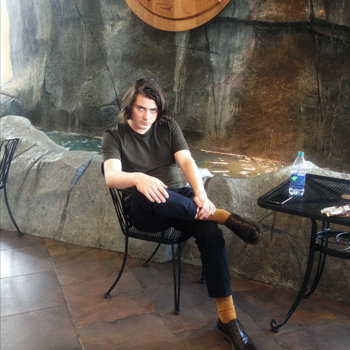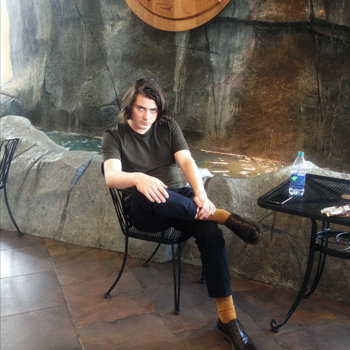 There's a moment midway through Belgian synthesist Roman Hiele's brief, beguiling Mélodie 2020 EP where the scattered bleeps and bloops of a Buchla Music Easel lock into place to form a remarkably beautiful melody. It's a rewarding payoff, like the moment when a Rubik's cube—after hours of twisting—finally snaps into its solution. Mélodie 2020 often lives in the sweet spot between clarity and abstraction. Some songs, like the two-part "Music These Days", twist steadily through odd rhythms and textures without an easy landing point; others, like the title track and the nimble "Airport," achieve alien grooves that wouldn't be out of place on the Earthbound soundtrack. Though it doesn't last much longer than 15 minutes, Mélodie 2020's dense micro-orchestrations offer new insights with each listen.
On November 21, 2006 while attending a model U.N. event in Chicago, IL, college student Jesse Ross quietly walked out of a student party at his hotel and was never seen or heard from again. The sparse details of this vanishing are the basis for When I Last Saw Jesse, a labor of love by documentarian Brian Rose, and one of the most haunting and effective true-crime docs in recent memory. Its chilling score—by guitarist Sarah Lipstate, who records as Noveller—contibutes much to the film's ominous mood.
Lipstate has always demonstrated inspiring range with her instrument; she makes stunning drone music as Noveller, but also was the primary guitarist on the most recent Iggy Pop record. On the score for Jesse, she unleashes that range in full, offering spindly guitar melodies, sparse distortion-edged tension, and moments of astral ambiance. Highlights like "Secret Exit" and "Christmas In Chicago" have a distinct Slint-y quality—especially when paired with Rose' grainy 16mm footage and the murmured voice-overs of interview subjects (the film forgoes talking head shots, to remarkable effect). In the wake of the current health crisis, Rose has made the film available for free on YouTube. Mark this down as both a must-watch, and a must-listen.
Merch for this release:
Vinyl LP
There's always been a misconception that IDM music is cold and unfeeling. No release in recent memory proves the inaccuracy of that stereotype better than Still In My Arms, the overwhelmingly beautiful new compilation from Australian label A Colourful Storm. While it features obscure late-'90s/early-'00s producers like Gimmik, MD, and Multiplex, compilers Bayu and Moopie go a step even further, harvesting rarities from CD-R and Minidisc releases that have been entirely lost to time. The result is a jaw-dropping collection full of hidden gems like "Tech8," a tenderly-textured highlight credited to Abfahrt Hinwil, a 2001 duo that was around for about a year. Still In My Arms is full of eureka-inducing deep cuts like that; but what's most remarkable is the fact that this compilation is the second part in a trilogy. Still In My Arms is a follow-up to a 2017 collection of synth-pop and indie rock that was just as lovingly-compiled and well-researched. Whatever kind of music Bayu and Moopie end up tackling for their final installment will be worth tuning in for. Few compilations, in any genre, are as masterful as Still In My Arms.