ACID TEST
Acid Test: Sheepdog Elegies, Political Techno, Modular Synths, and More
By Miles Bowe · July 08, 2020
Bandcamp's outer limits continue to be a rewarding place for psychedelia, experimental club, noise, vaporwave, and music that is wholly uncategorizable. In each volume of Acid Test, Miles Bowe explores the platform's far reaches to dig up hidden gems and obscure oddities. This month, we explore a harpist's musical spellbook, a cache of rare tracks from the ever-elusive Dean Blunt, two artists bonding over the passing of their pets with a pen-pal collaboration, and an experimental audio-book of poetry. But first, a look at the follow-up to one of my favorite debuts in recent years, an album produced from and for this moment that already feels essential.
Manchester duo Space Afrika's unjustly overlooked 2018 album Somewhere Decent To Live was a warm and mercurial depiction of modern dub music in a landscape that skews towards iciness and space (it had plenty of that, too—that album has everything). But if Josh Reidy and Joshua Inyang's debut felt removed from time, I can't think of an album more of this moment than their follow up, Have You Been Through What I Been Through? Their psychedelic, liquid pulses are reduced to scant threads that hold together a collage of voices, news reports, stories and chants from Black Lives Matter marches. This impressionistic kaleidoscope rotates focus throughout, rendering samples like a child's tearful speech on "Oh Baby" with painful clarity, while distorting others—like the stretched-out sirens on "wve." On "dairyday4," a voicemail floats over an immaculately looped fragment from the 2002 video game Ico, a perfect fit for a song I've previously called the best video game music of all time. Over a dense, brief runtime, where songs range from a few minutes to a few seconds, hybtwibt? is both uplifting in its grace and crushing in its heartbreaking weight.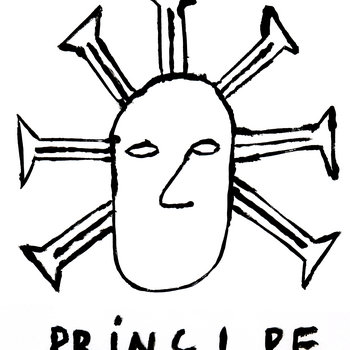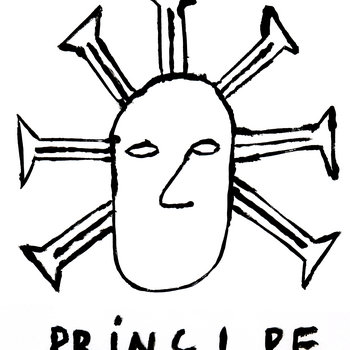 Merch for this release:
Vinyl LP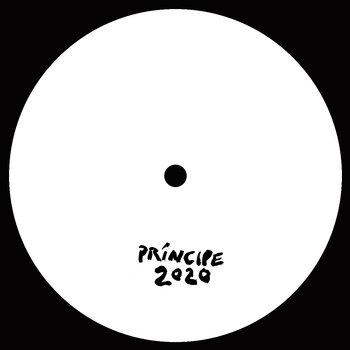 Batida prodigy Nídia has become a breakout producer for Lisbon's influential Príncipe label with a relentlessly creative run of records. Her new album released last month, Não Fales Nela Que A Mentes, was her most confident yet, building from its spacey first half to a frenetic finish with sonic indulgences and bangers along the way. This self-titled follow-up EP extends the album's trajectory by hitting hard with trance synths and early-hours endorphin rush. "CHEF" acts as a bridge between the two releases while "Hard" builds dizzying horn loops, punctuated by a piercing bird call. Nídia offers her own take on big-room rave with "Jam," before the curveball closer "Nunun" turns attention back towards her absorbing rhythms. It makes Nídia a satisfying accompaniment and expansion to what already feels like her best album.
Under both the Lichens moniker and his own name, Robert Aiki Aubrey Lowe has delivered some of the deepest modular synth music of the last 20 years. Even with drone classics like 2005's The Psychic Nature of Being on Kranky and recent gems like his collaborative FRWYS album with Ariel Kalma and an LP for Demdike Stare's DDS label, Lowe's work has felt overlooked. It feels like that might change this year with the news that he'll be scoring the music to Nia DaCosta and Jordan Peele's Candyman sequel. There isn't a horror film score more anticipated than that one, which makes the timing of Mind Kontrol perfect. This hour-long dive into Lowe's recent synth work contains five sprawling, beat-driven workouts that provide an excellent doorway into his discography without giving away all the surprises that are waiting for you there.
Inspired by the loss of their longtime pets, a pair of sheepdogs named Favorite and Phoebe, musicians Lake Mary and M.Sage became musical pen-pals, passing recordings back and forth, to gradually construct the two 20-minute collages making up Shepard's Bridge. The pieces are immensely delicate, but also lively, shifting focus between sun-drenched synths, lap-steel guitar, and banjo. Like mourning, Shepard's Bridge is constantly moving between beauty, sadness, peace, and unrest, particularly in the soft streaks of fiddle in the second half of "Towards The Golden Light." That resistance to form, up to the bittersweet finish of "Sunlight Rest," offers a balm for mourning that feels honest, depicting life's constant flux with a wistful understanding.
Nailah Hunter
Spells
Merch for this release:
Vinyl LP, Cassette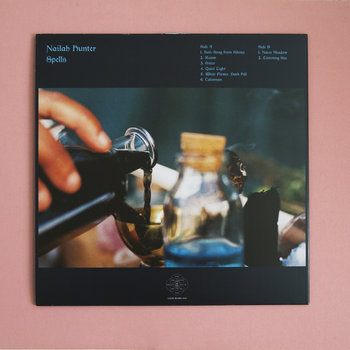 Spells is both the name of Nailah Hunter's debut EP, and the best descriptor for the L.A.-based harpist's spectral approach to songwriting. The 12-minute release merges ambient, folk, new age, and soul with a directness and brevity that might seem at odds with those genres, but perfectly aligns with its magical focus. Each distinct piece needs only one or two minutes and a few elements to transmit immense energy and feeling. Twinkling harp, starry synths, chirping crickets, wordless vocals, and singing birds all fill the album in constantly shifting, but carefully balanced proportions, building to the stunning peak of "White Flower Dark Hill." Spells is a genuinely magical listen and one that feels meant to be played again and again, with every cycle revealing new depths and conjuring new power. There's no doubt Hunter has much more in her spellbook, but this debut chapter is worth pouring over.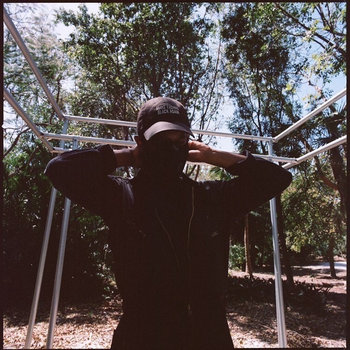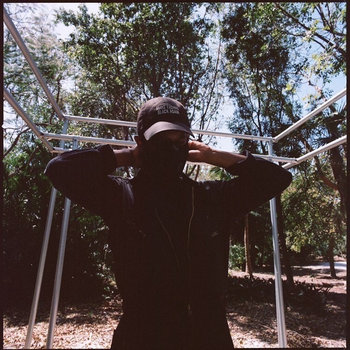 Merch for this release:
2 x Vinyl LP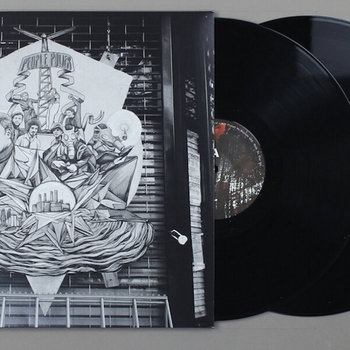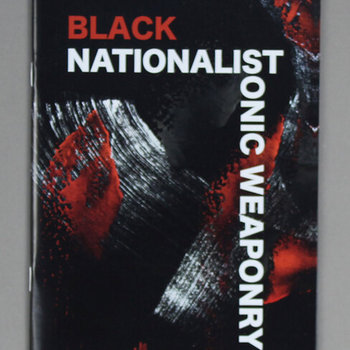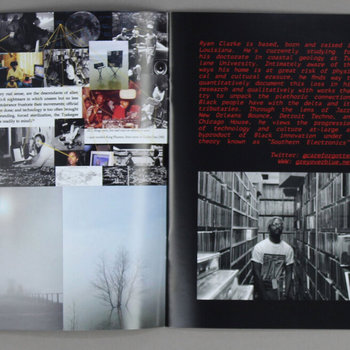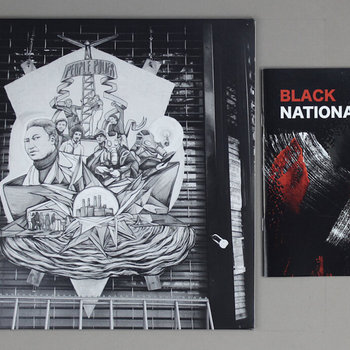 Through his multimedia project Speaker Music, producer and writer DeForrest Brown Jr. has completed a move from being one of techno's best contemporary theorists to one of its most vital purveyors. Black Nationalist Sonic Weaponry is my favorite thing Brown has ever written or recorded; an epic where critical power is utterly in sync with musical prowess. Every track is a distinct and meticulously arranged piece of a greater whole—from Maia Sanaa's devastating spoken-word opening to the trumpet solo framed inside "Techno Is A Liberation Technology" to samples of police radio chatter and news reports to Brown's own spoken-word murmur which grows more absorbing with every release. It's an album filled with bracing rhythms and overflowing with ideas, which carry over to a corresponding PDF of additional writing and poetry that invites its own multimedia experience. Yet Brown's greatest strength isn't just electrifying dance music or profound social commentary, it's how he shows that techno at its best can encompass all of those. And Black Nationalist Sonic Weaponry is, without a doubt, techno at its best.
Thou who holds but owns not is a compilation of experimental poetry organized by artist Adrienne Herr, intended to raise funds for G.L.I.T.S., an organization dedicated to providing aid to trans sex workers. Though you could call many of these tracks musique-concrete or sound art, the compilation's sole distinction as an audio-book feels important (while simultaneously making it easy to miss). This is an audio-book that could not exist in written form, the same way you can't translate the visual effect of looking at an Aram Saroyan or Carl Phillips poem. Some contributions, like Herr's "The Island Approaches Are Signals" and Matilda Tjäder's "Ghost Piano," turn more towards sound, while others focus on spoken-word, like Zoe Brezsny's closing "dayglo x," and Manuel Arturo Abreu's haunting highlight "when birds make sound." With both its variety and unique format, it's an original and valuable listening experience.