ACID TEST
Acid Test: July 2022
By Miles Bowe · July 26, 2022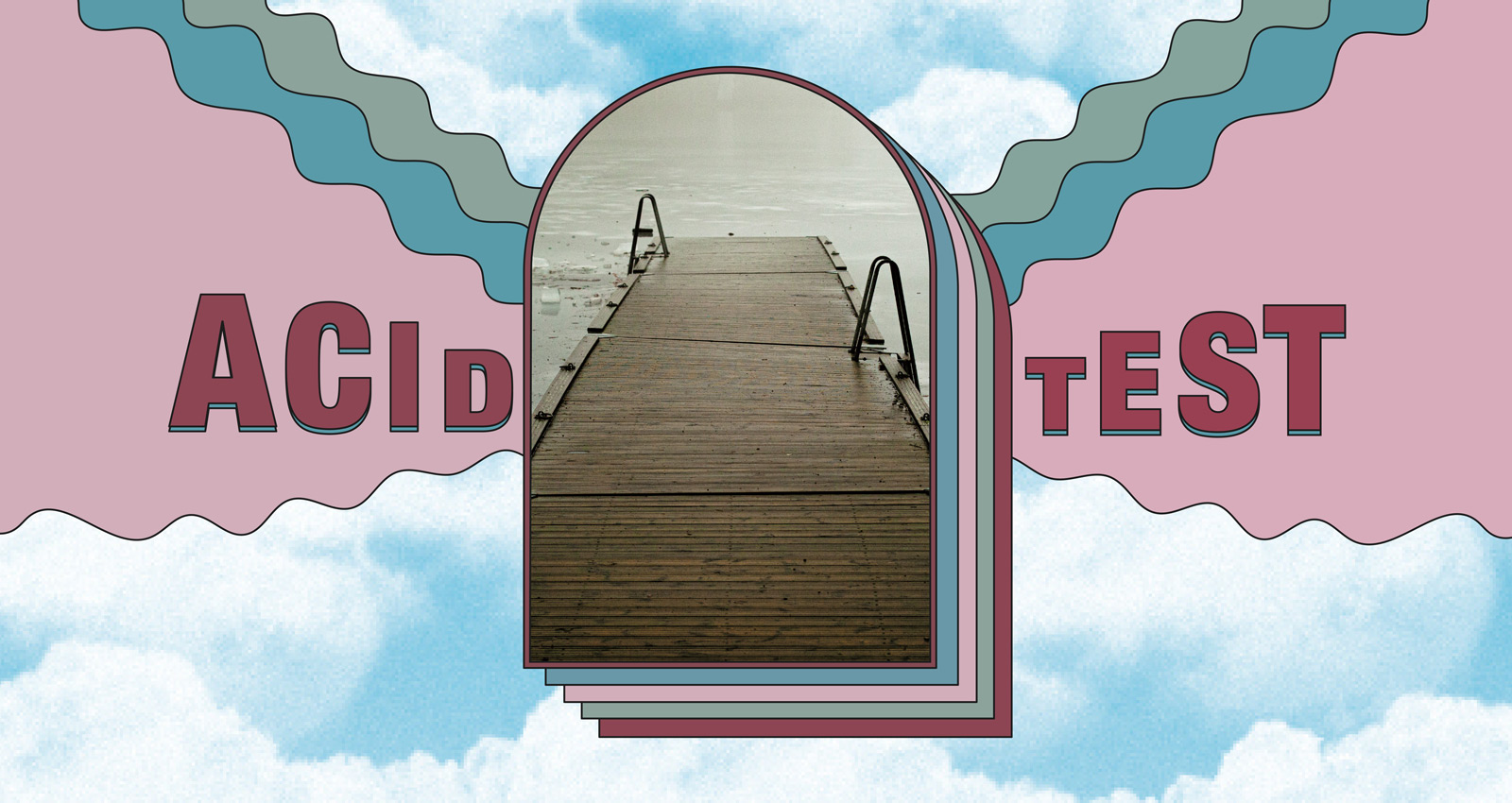 Bandcamp's outer limits continue to be a rewarding place for psychedelia, experimental club, noise, vaporwave, and the wholly uncategorizable. In each edition of Acid Test, Miles Bowe explores its far reaches to dig up hidden gems and obscure oddities. Looking back at July, we find a compilation showcasing some of the best guitarists in Japanese psychedelic music, a thrilling modernist gamelan ensemble, and one of the most bizarre and intoxicating synthpop albums of the year.
Merch for this release:
Vinyl LP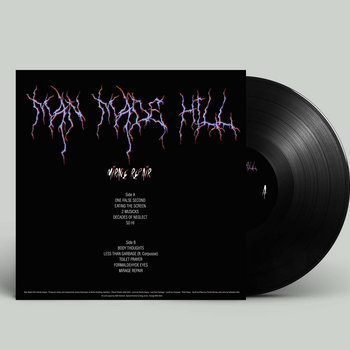 Mirage Repair opens with keyboards and synthesized strings that sound straight out of a cheap horror movie, but Ontario artist Randy Gagne (aka Man Made Hill) quickly proves himself to be a ghoul capable of Freddy Krueger-levels of charisma and discomfort. He takes the title of the early highlight "Eating The Screen" literally, delivering eerie whispers, salivating sighs, and hungry growls over sour synths that recall Throbbing Gristle's 20 Jazz Funk Greats. His voice sounds the way a movie theater floor feels. "You've gotta see it for yourself," he quivers at one point—and similarly Mirage Repair is an album you need to hear for yourself.
Gagne worked with Jeremy Greenspan, the producer best known for Junior Boys, but whose finest work has been assisting Jessy Lanza across her stunning discography. Greenspan's skill at recording Lanza's breathy, quietly soaring vocals translates flawlessly to Gagne's own elastic delivery, which can slide from an off-key croon to a whisper, a creepy growl, or a burst of hysterical laughter on tracks like "2 MUSICS" or "Less Than Garbage." Yet gradually, as the groove hits on tracks like "Body Thoughts" and "Toilet Prayer," Mirage Repair twists into shape as intoxicatingly satisfying dance music. The way that sneaks up on you, without ever compromising its bizarro vibes, is one of the best surprises of the year.
Merch for this release:
Compact Disc (CD)
This sprawling compilation from Utech Records highlights guitarists across Japan's psychedelic rock scene. It begins spectacularly with a pair of tracks from Mitsuru Tabata and Kawabata Makoto, both of Acid Mothers Temple, and only builds from there. Changchang's "Whispers of Mad Love" revels in dark atmosphere and spindly guitar work, bringing to mind Goblin's Suspiria soundtrack, while Aural Fit's "Excuses of the Powerful" dives headfirst into bluesy doom metal. Capped off with a palette cleanser of harsh noise by Tetuzi Akiyama, Subliminal Skull Palace is a constantly surprising collection.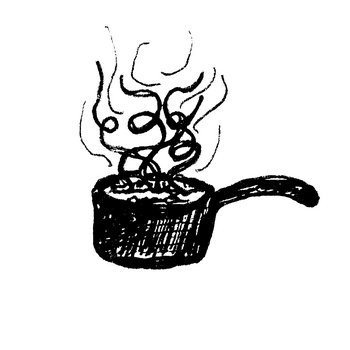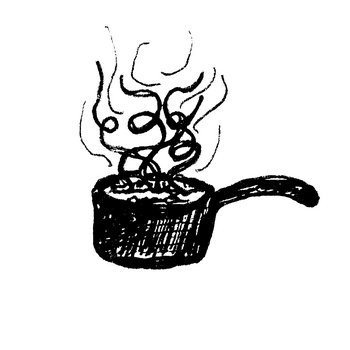 Merch for this release:
Vinyl
Balinese composer Dewa Alit delivers two thrilling pieces on Chasing The Phantom, an album recorded with his Gamelan Salukat, an ensemble fusing gamelan traditions with unique tunings and custom-built instruments. The result is gamelan music at its most kinetic, unleashing trance-inducing polyrhythms while keeping you in the moment through gripping accelerations and stop-start shifts. Both "Ngejuk Memedi" and "Likad" are filled with dense webs of rhythms, that gradually produce incredibly animated melodies through all the layers. Chasing The Phantom is a bracing and brilliant album and an essential document of modern gamelan.
Merch for this release:
Cassette
The hypnagogic pop of New Mexican Stargazers is perfectly tuned to the between-the-channel fuzz of the genre's heyday, but with each album, it's proven to be so much more rewarding than just a nostalgia trip. The new Hotel Room Thunder certainly offers up zones worthy of James Ferraro or Spencer Clark, but it also nails the gentle narrative pull of some of those artists's best work that can be so much more elusive. Hotel Room Thunder is one of the prettier and softer installments in NMS's endless road trip, where distant thunderclaps and rainfall drift through the mix starting from the delicately melodic opener "The Morning After." Riding steady drums machines and wandering melodies—with the exception of the lively, penultimate highlight "HDMI Override"—Hotel Room Thunder envisions a tranquil rest stop. It's like having to pull over to wait out a summer shower and feeling only gratitude for the storm.
The genre-smashing work of producer Sharp Veins is constantly shifting in unstable proportions. The new At Points captures a careful balance of heavy club music, glossy ambiance, and bitrate-demolished noise. Opener "Take It Back Now" and the tender "Slurch" bring to mind Xiu Xiu in both their impassioned vocals and crumbling distortion, while "Ratflesh" and "Clatter" offer cathartic blasts of digitally smeared bass music. Finally, the album delivers an extended come-down with the heavenly "Ruptured Pal" and the closing 11-minute synth-piece "Your Dream Ending." These tracks all touch on excellent sounds from Sharp Veins's varied discography, but by drawing a line between all them, At Points becomes one of the project's most satisfying releases.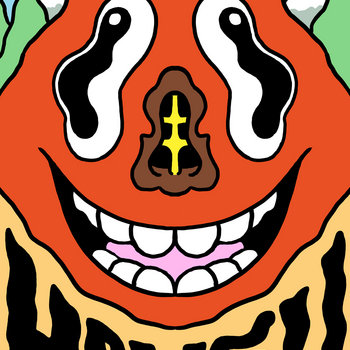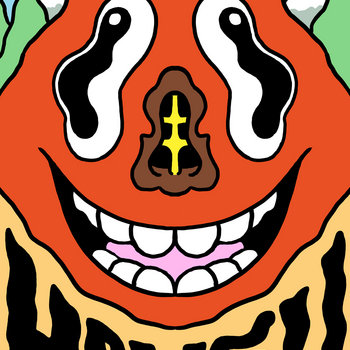 Merch for this release:
Cassette, Compact Disc (CD)
On his recent albums for Hausu Mountain, M Geddes Gengras dives into his modular synth and pulls out newfound treasures every time. While 2019's I Am The Last Of That Green And Warm-Hued World summoned heavy, transporting soundscapes and 2020's Time Makes Nothing Happen reveled in alien techno and chirpy timbres, the new Expressed, I Noticed Silence distinguishes itself with tremendous atmosphere and gorgeous, searching melodies. For most of the album, Gengras is joined by his brother Cyrus on guitar, whose soft playing floats through tracks like "A Rhythmic Stillness As Root Had I" and the moving opener "Discovered Endstate Always." If those preceding albums were music you sink into and got lost inside, Expressed is an album that keeps you skating across the surface. It feels great to listen to.