ACID TEST
Acid Test, January 2022
By Miles Bowe · February 02, 2022
Bandcamp's outer limits continue to be a rewarding place for psychedelia, experimental club, noise, vaporwave, and the wholly uncategorizable. In each volume of Acid Test, Miles Bowe explores its far reaches to dig up hidden gems and obscure oddities. This January, a hypnagogic pop great gets reborn in the flames of heavy metal, a collection of fake ad jingles hint at a sci-fi world, and a field recordist finds her most haunting work in recording people.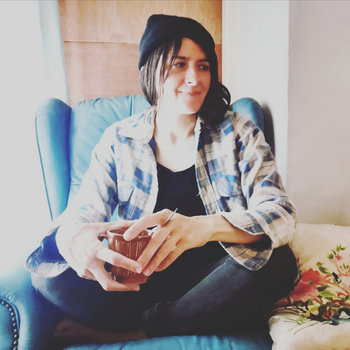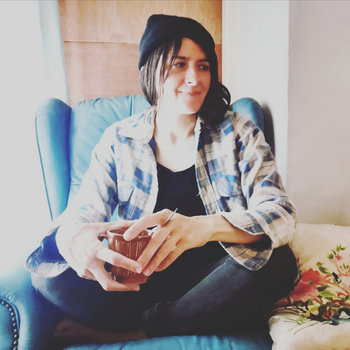 Experimental artist Natalia Beylis builds albums out of sounds recorded in nature around her home in Ireland. She turns her attention towards human speech on her latest release, building vivid soundscapes out of voice messages from friends with the same anthropological curiosity she applied to bird songs on the brilliant Real Live Birds. The "nature" this time is only in descriptions, offered by subjects who range from a happily murmuring baby to a man describing a hellish industrial landscape. Each passage perfectly implants an image in your mind, including the evocative title, which comes from a subject describing a hot summer as being, "invaded by fireflies." Beylis maintains a tense atmosphere throughout, gradually suggesting a world in which descriptions of nature may be all that's left of it.
Merch for this release:
Cassette
Listening to Rangers's new album, I was reminded of the surprise I felt in hearing Phil Elverum dip into black metal in the late '00s. It's not that the work of guitarist Joe Knight sounds like those Mount Eerie records, but his beloved project has always delivered its proggy, spaced-out pop like a radio dial jammed between two (very good) stations. Though 2020's Sabbatical hinted that the project might start winding down, Rangers instead are reborn like a goddamn phoenix on Out in the Sticks, an album that rewires the project down as a metal riff marathon. Highlights like "Grainbelt Supernova" and "County Line" lavish in stoner metal majesty and starry solos, but still sound like Rangers, in a way that nearly feels impossible. Knight's guitar heroics and warped production shine throughout, reminding you that the radio dial may have bumped over to a different station, but we're still speeding along in the same car.
Maxwell Sterling & Martha Skye Murphy
Distance On Ground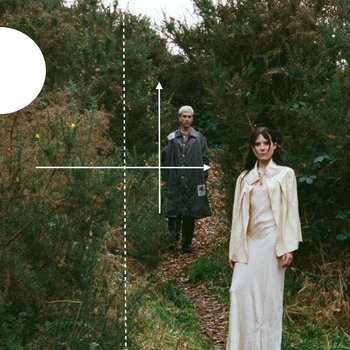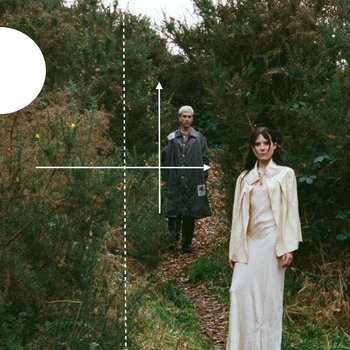 Merch for this release:
Cassette
The quietly gripping Distance On Ground brings together two musicians both building unique discographies on their own. Vocalist Martha Skye Murphy has carved out a ghostly soundworld from a series of mysterious EPs, while Maxwell Sterling has blurred chamber arrangements and electro-acoustic compositions while imbuing them with a sweeping drama on albums like Hollywood Medieval. The two improvised and edited down sessions here capture looping vocals and strings in hypnotic orbit, as gorgeous melodies, snippets of conversation, and drones gently layer one another like falling leaves. They are haunting in two ways, each shifting from gently pretty to softly unsettling, a slow-motion balancing act that pulls the listener along. The pieces also sound literally haunted—with Murphy's voice sinking through the mix and appearing suddenly in startling edits on "93.3 km." From its sound design to its well-placed jump scares, Distance On Ground is an incredibly performed and arranged collaboration.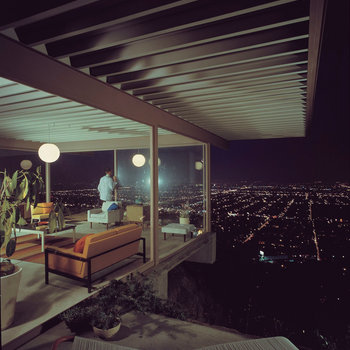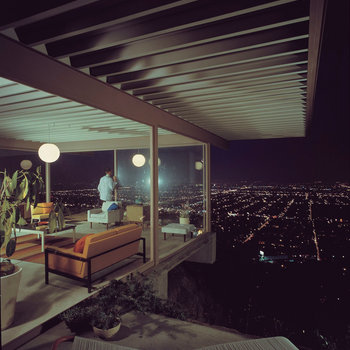 The Pacific Visions of Martin Glass remains one of the most absorbing oddities in the Kit Records discography, approximating surreal hotel lobby soundtracks and creating evocative backdrops for its title character before dissolving like a mirage. That whole album now feels like a spoke in a much larger wheel with the unexpected 21 Commissions For Business, a "compilation" of ad music that suggests an entire alien world through each genre-hopping jingle. This Residents-style conceit allows for everything from the smooth synths of "Skytrack (Global monorail Development)" to the playful vocalizations throughout "Borel, Borges And Partners (Automated Programming Farms)" or the equally symphonic and synthetic "Tangerine (Metaverse Ballet School)." Every track offers its own little window, 21 new visions that drift by like daydreams.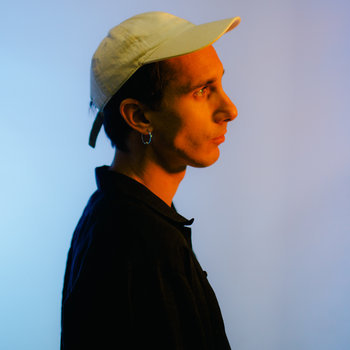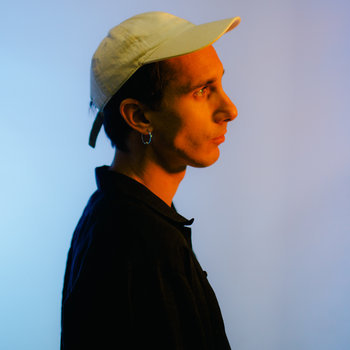 Merch for this release:
Vinyl LP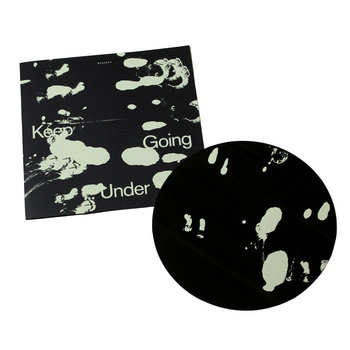 Dialect's last album Under~Between was a career-best, offering featherlight yet densely layered soundscapes that were a joy to unravel. That makes the release of Keep Going…Under—a collection of chamber pieces woven into that album's sonic tapestry—a pleasant end-of-the-year surprise. For an artist who has so rewardingly pulled apart sounds going back to 2015's incredible debut Gowanus Drift, the songs here hold together just enough to take on new forms. Tracks move with momentum; "Crypt" evolves from a delicate piano line and the sound of radio chatter to a sweeping melody, and on "Mesa," a slow drone focuses into a cathartic climax. The smooth pop of "Opal" brings the short album to a beguiling end, providing the perfect ellipses on what has been a breakthrough year for this wonderful project.
One of the great joys of following Louisville mind-scrambler Nmesh across a two-decade discography is the way Alex Koenig commits to every project, from sprawling albums to hours-long mixes to all kinds of remixes. In a wonderful surprise to this new year, he brings that dedication to "I Suck The Devil's Cock," a highlight from Spirit of The Beehive's 2020 breakthrough ENTERTAINMENT, DEATH, cracking that already trippy song like an egg. He finds a kindred spirit in the band's fondness for abrupt shifts and hiding songs within songs, stretching the original track out to 12 minutes and adding everything from chirpy guitars to breakbeats. Running with the title, he uses his impressive skill for snatching obscure dialogue and chatter too, breaking up this funhouse ride of a track with samples that sound pulled from lost movies and news specials straight from the Satanic panic of the 1980s.