ACID TEST
Acid Test: A Vaporwave Legend Returns, Plus Screwed-Down Schlager Music, Entropy Noodles, and More
By Miles Bowe · February 06, 2020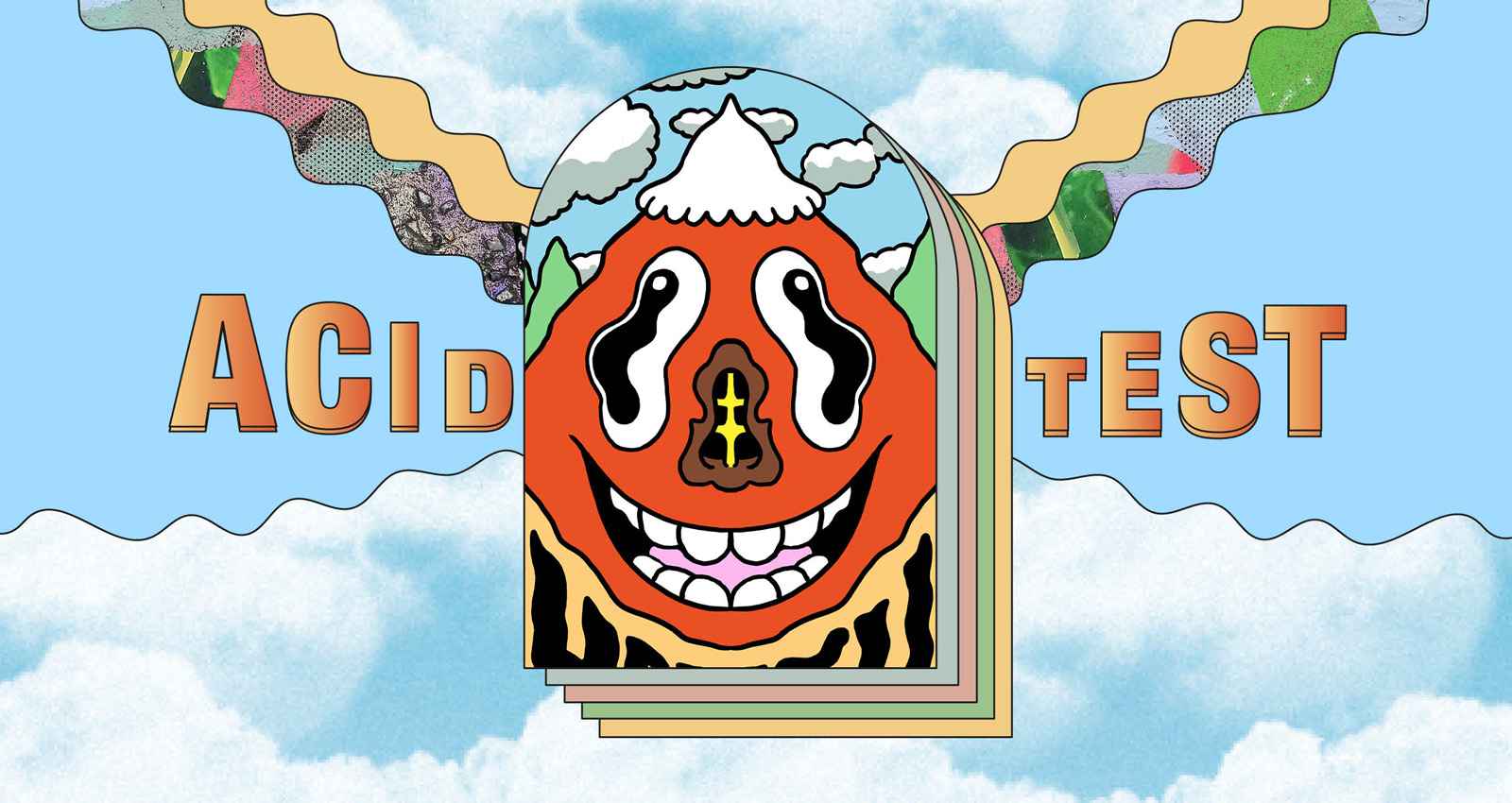 Bandcamp's outer limits continue to be a rewarding place for psychedelia, experimental club music, noise, vaporwave, and music that is wholly uncategorizable. In each volume of Acid Test, Miles Bowe explores the platform's far reaches to dig up hidden gems and obscure oddities. This month we explore a brilliant modular synth score for a forgotten '80s E.T. rip-off, an eerie experimental opus disguised as a tacky Europop compilation, and the near mythic return of one of Bandcamp's legendary artists.
After releasing one of the best albums of 2019 with her Pontiac Streator collab 11 Items, Ulla Strauss returns with a solo album that's already one of my favorites of 2020. Tumbling Towards A Wall makes small gestures that sound sweeping, and takes huge stylistic leaps as casually as a game of hopscotch. Tracks like opener "New Poem" and "Something I Can't Show" expand on 11 Items and the West Mineral Ltd. collective's brilliant bblisss compilation, with naturalistic sound baths built to ripple and pulse in hypnotic curlicues. Combining ambient and club music often results in a tepid middle ground, but Ulla renders both with the utmost tension. "Leaves and Wish" hovers above a gently grooving beat, walking the line of darker ambient, while the brittle, woody "Soak" feels like a time capsule for Berlin's late '90s minimal techno. Elsewhere, "Stunned Suddenly" strings silvery vocals and celestial synths to form a powerful centerpiece that hints at the emotional payoff of closer "I Think My Tears Have Become Good," a Satie-esque piano piece dappled with tender glitches. It's a profound finish to an album that feels like a truly exciting career beginning.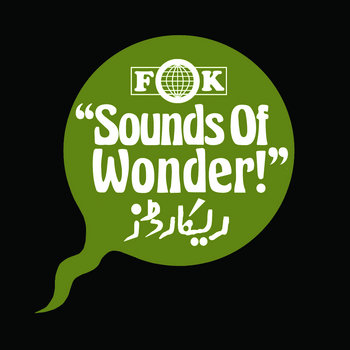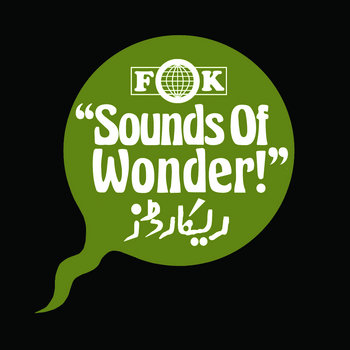 Merch for this release:
Vinyl LP, Vinyl
A legendary document of strangeness excavated by the folks at Finders Keepers, Kiu I Els Seus Amics (or Kiu Is Your Friend) is a Swiss/Catalonian rip-off of E.T. made for daytime TV in 1984, starring an extraterrestrial resembling a cross between Mac & Me and the poop emoji. Beyond this adorable interstellar Caga Tió, the real alien treasure here is composer José Manuel Pagán's jaw-dropping score, which flies through icy modular synth passages, bouncy pop melodies, and vocoder singing that still sounds innovative in 2020. Kiu may belong to '80s VHS-cult ephemera, but Pagán's incredible music is genuinely not of this world.
Philly experimentalist instant messenger promises "98% lean experimental soundscapes" with everything is normal today, a delicate blend of tape loops, field recordings, prepared guitar, and more, all of them processed to the point of inscrutability. IM's ear for sound is as rewarding as their sense of groove, which gives moments of everything is normal today the bounciness you'd want from a good beat tape. It certainly earns its musique concrète tag, but I can't help but think there are rappers out there who'd know exactly how to navigate these tracks. Here's hoping they find a way into IM's DM's.
Merch for this release:
Vinyl LP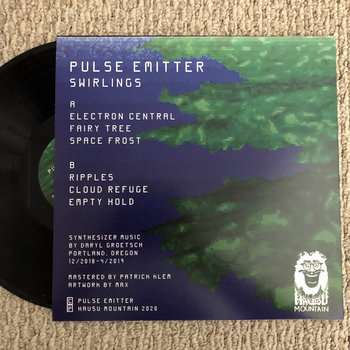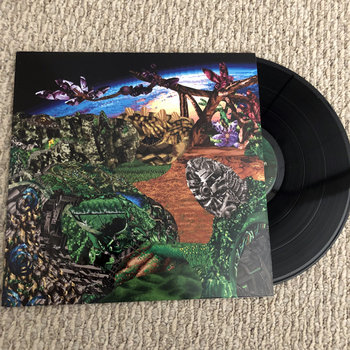 I've barely scratched the surface of Daryl Groetsch's 100+ releases as Pulse Emitter, but whenever I play one, it's like being beamed to an alien planet. Albums with vivid soundscapes worthy of titles like Digital Rainforest or Crater Lake offer cosmic vacations for the ears ranging from pretty and contemplative to dark and foreboding. Conversely, I like to think of Groetsch's excellent debut on Hausu Mountain, Swirlings, as a sort of botanical garden, bringing far-flung elements of Pulse Emitter together in one place. Opener "Electron Central" and "Ripples" offer plenty of starry kosmische that deliver on the album's title, while desolate drones haunt pieces like "Space Frost" and the stark closer "Empty Hold." Elsewhere lie dreamy vistas like "Cloud Refuge" and the remarkable "Fairy Tree," which draws a helping of watery field recordings before arriving at a centerpiece that recalls Laraaji's magical mbira playing. It's the perfect introduction, with each track branching into pathways through Pulse Emitter's vast discography.
Merch for this release:
Vinyl LP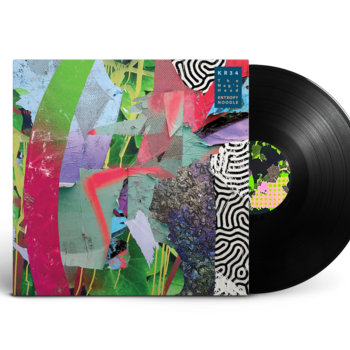 Kit Records has always struck a balance between playful and experimental on releases like Roméo Poirier's Plage Arrière and the heavenly Pacific Visions of Martin Glass. (Mr. Glass, I still don't know if you actually exist, but please release another album). And so follows Entropy Noodle, Stephen Maskell's collection of totally abstract electro-acoustic squelches and finely diced audio recordings that burst at the seams with personality, humor, and adventurousness. Pop on some headphones and the percussive scattershot of "Cusp" or "Tropical Manflu" will shoot through your brain like a pinball. The off-the-cuff recording quality shines in the album's various "noodles" ("Shower," "Garden," and "Pedestrian") where falling water, playground murmurs, and some strangely pleasant gargling, drift into the mix only to be enhanced by Maskell's funny and poetically oblique descriptions of each track. It's a record that puzzles as much as it entices.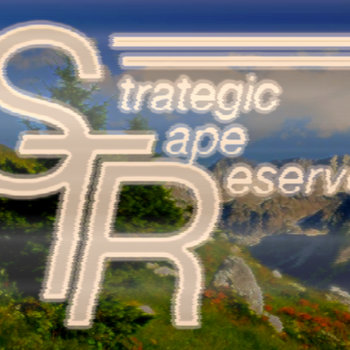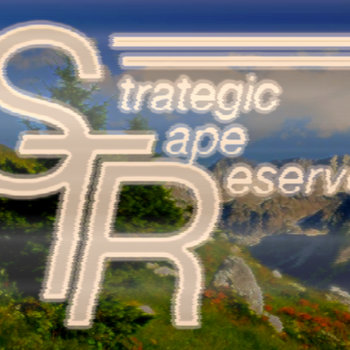 Merch for this release:
Cassette
On its surface this "continuous mix of the most popular Mallorca-Style Schlager music" promises expert selections of the reviled Europop genre typically piped at Oktoberfest celebrations. But it quickly becomes clear that something is very wrong here. The cheery opening drumroll builds up only to trip into a chasm of silence and immediately threatening ambience, leaving you to hang in the moment disoriented. As unsettling beats and smoldering synths start pouring in, Ballermann Partykeller cleverly reveals itself as dark and absorbing club music disguised by its packaging. It's a bait and switch in the spirit of Throbbing Gristle's deceptively pleasant looking 20 Jazz Funk Greats, but even closer to The Automatics Group's Summer Mix, which advertised artists like Deadmau5 and Swedish House Mafia on the cover, but left off that they were all slowed and processed unrecognizably into mournful white noise. Mixed somewhere through the murk are actual Schlager hits, with obnoxious singers like Mickie Krause warped into ghostly moans and emotional trance climaxes crumbled to ruins. It's a brilliant album hidden in plain sight.
Merch for this release:
Vinyl
On New Year's Eve 2012, Ramona Vektroid released a song called "Enemy" that sounded like the future. It wasn't like the stuff we had been calling vaporwave, and all these years later I still struggle to wrap my head around its many twists and turns. It was a stroke of genius, a hint of what could follow, and an artistic high point early in a decade mostly spent desperately trying to avoid the internet's glaring unblinking eye (still one of the clearest examples of just how ahead of her time she was). A few weeks ago, in the final days of the 2010s, she did it again. "Sick and Panic (First Mix)" is a 12-minute experience that feels like having a flash drive loaded with every Sega Genesis ROM and the better parts of the 90's Warp catalogue jammed directly into your brain. It swallows genres like Monstro, shatters expectations and, in one pointed microsample ("Sit down bitch"), almost challenges another army of soundalikes to try and match this sense of inspiration and ambition. It's the return of Macintosh Plus, but I don't think anyone's going to be able to even attempt to replicate this.